Smell is also known as olfaction.  The receptors are classified as chemoreceptors because they respond to airborne chemicals that dissolve in fluids of the nasal mucosa.
Our nasal cavity is lined with mucous membrane and you could see the olfactory bulb is just behind the cribriform plate.
Olfactory Epithelium covers the superior nasal concha and superior part of the nasal septum.  The nasal concha are simply bony protrusions that increase the surface area of these cavities, providing for rapid warming and humidification of air as it passes to the lungs.
The olfactory gland secretes mucus for dissolving odor molecules.  Olfactory epithelium is made up of pseudostratified columnar epithelium.  Remember the lamina propria is just thin connective tissue found underneath the epithelial tissue of mucosa membranes to act as support.
Filaments of olfactory nerve are just bundled axons.  The basal cells differentiate into new olfactory neurons.  There are millions of the olfactory sensory neurons.  The olfactory cilia actually don't move much, they are particularly for sensing odor molecules, not moving stuff.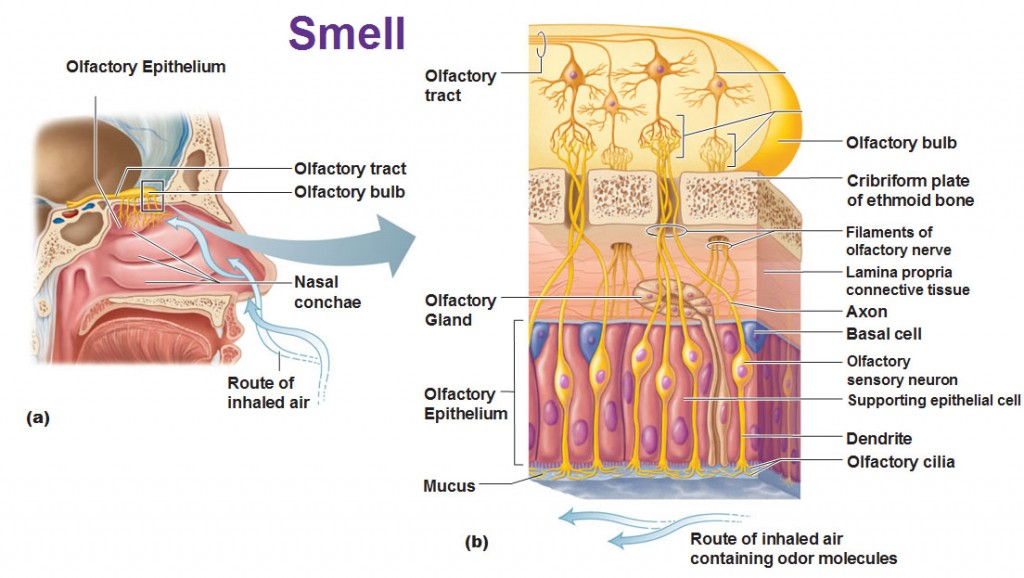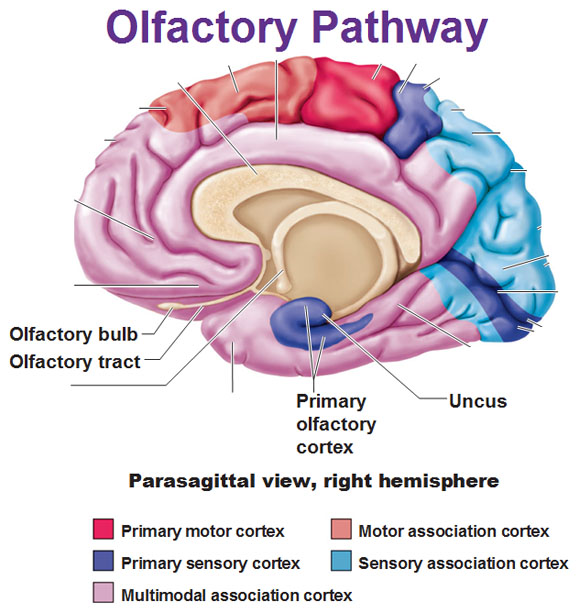 Use this Table of Contents to go to the next article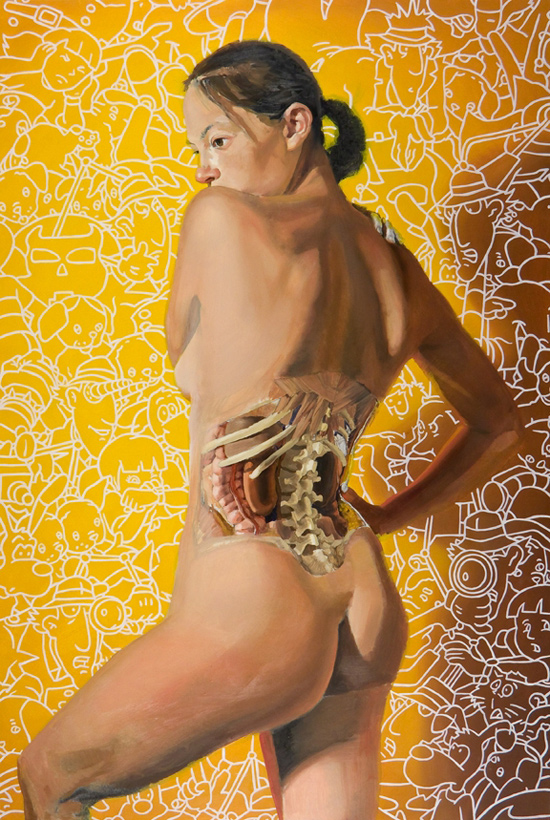 YOU ARE HERE AT THE SPECIAL SENSES