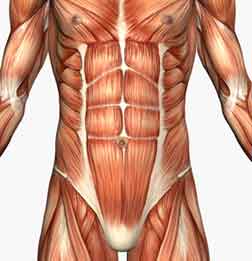 The same way we have a stan­dard anatom­i­cal posi­tion, we also have a ref­er­ence per­son (or stan­dard per­son) that has per­fectly "nor­mal" characteristics.
When you hear things such as a nor­mal heart rate (70bpm) or nor­mal blood pres­sure range (120 over 80), they are con­sid­ered "nor­mal" for the the­o­ret­i­cal ref­er­ence per­son which is…
A young man (20−30 years old)
weigh­ing 70kg (154lbs)
with a height of 170cm (5'7″)
who lives in a cli­mate with an aver­age tem­per­a­ture from 10°C to 20°C (50°F to 68°F)
Over the counter drug dosage rec­om­men­da­tions, such as Tylenol, are based on this ref­er­ence person.
Do you think the nor­mal heart rate for a new born baby is 70bpm?  It's more like 120bpm.   What about the blood pres­sure for a preg­nant woman?  The val­ues will be dif­fer­ent for every trimester.  In recent years, ref­er­ence woman and ref­er­ence child mod­els have been cre­ated but are not com­mon knowledge.
Basic Phys­i­ol­ogy Primers

The Con­cept of a Ref­er­ence Person