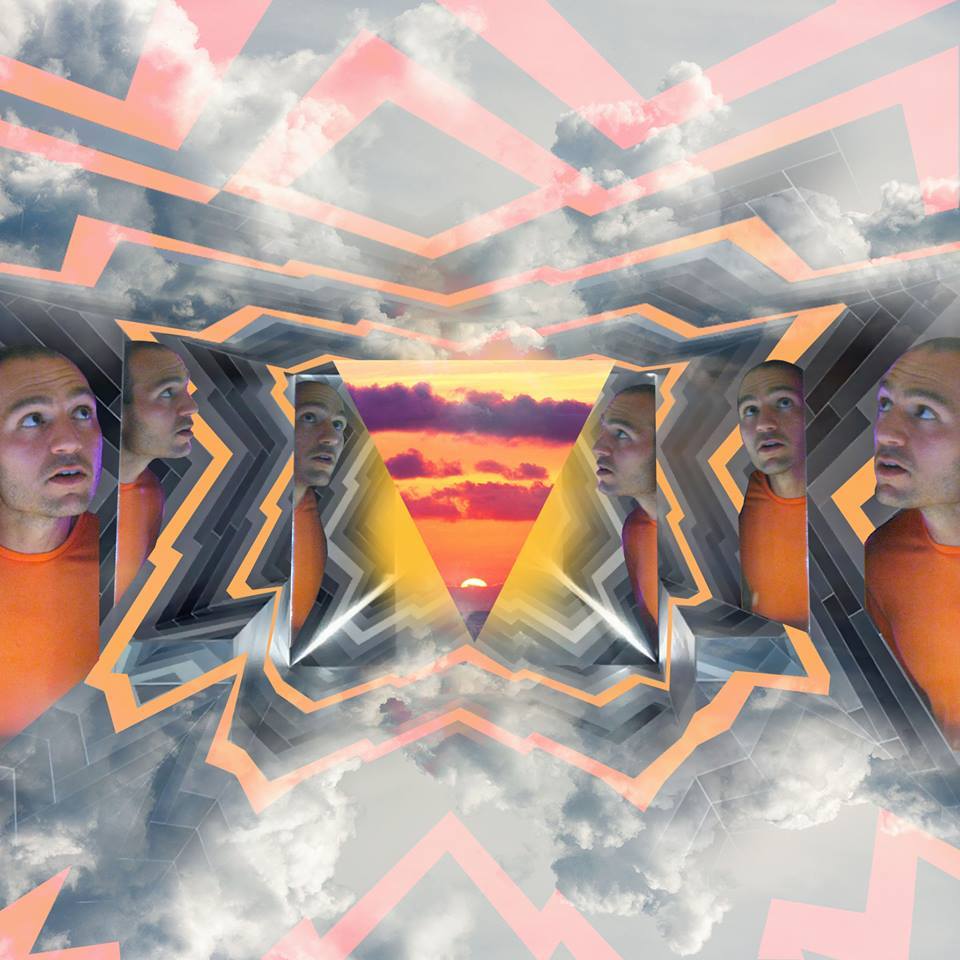 Hi there. My name is Antranik Kizirian and my main passion and mission in life is to help others. One way I do that is by helping people get stronger and more flexible using bodyweight exercises and yoga. Another way I do that is by talking about nutrition and sharing inspirational and motivational posts to lift people up. If you're a medical student, you've possibly arrived here because you found my hundreds of posts on anatomy, physiology or pharmacology.
I started this site as my creative outlet about 10 years ago (Spring 2011) and then started integrating YouTube videos because some things are far better taught visually than written. I focus a lot on teaching topics about health and fitness because we all have a body and we all benefit from moving it in mindful ways which keeps us healthy both physically and mentally.
What is my background?
I will share with you a bit about my history: Ever since I was a teen, I was always interested in health, how the body worked and genuinely enjoyed helping others. Unfortunately I was very disenchanted with the health care system and did not want to become a medical doctor due to how disconnected they were from their patients. Instead I played it safe and got a bachelors degree in business as it was another strong suit of mine. As the years passed, I worked in financial services and tried many entrepreneurial endeavors on the side.
Eventually when the financial markets crashed in 2008, I found myself out of a job and deeply reevaluating my mission and purpose in life. I started this blog to pass the time and have a creative outlet and started speaking to a therapist and realized that I would probably be happiest if I was in a position to help people again in the health care field and that being a nurse is a lot more ideal due to the direct patient care I'd get to perform. So I started going to nursing school to be a Registered Nurse and loving it so immensely that I even became a tutor. This is partly why I also ended up creating hundreds of blog posts on anatomy and physiology.
At the same time, I discovered the joy of the Original Muscle Beach and became obsessed with calisthenics and the movement arts. I started applying all the anatomy I was learning to strength and flexibility training. I had already been doing yoga for a few years prior, so I had a good understanding of many concepts, but the formal education in combination with my newfound love for all things movement got me entrenched to the point of wanting to teach everything in the online world as well.
As I neared the end of my nursing education, I had been volunteering at a local hospital for 2 years and had started to get really disenchanted with the field because the patients were only there because they let themselves get so bad and they were there as a last ditch effort. In the meantime, I was teaching yoga and calisthenics as a personal trainer and the "patient population" there was the complete opposite: People coming up to me were already healthy and wanted to be even better!
I started to realize that I enjoyed teaching people how to get fit far more than treating sick people who didn't care enough about themselves to begin with. When I didn't make it into the masters program at UCLA for nursing and the increasing popularity of my blog and YouTube channel, I felt this was the sign that instead use all the knowledge I had accumulated to continue my development as a gymnastics strength trainer, yoga teacher and physical therapist as it was much more effective and enjoyable use of my time.
Now I know it's my quest to help people go back to the basics and then progress onward and upward. To know how to take care of themselves from the ground up. To help people feel better within their own skin. To rekindle the mind-body connection and to share all the wisdom that comes my way and for you to pass it on to your brethren.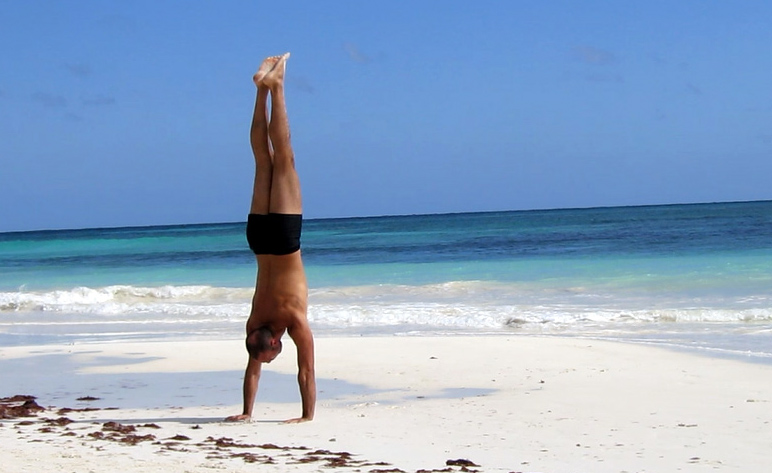 A word about taking care of your body
Just remember that it's never too late to start. Start now. Write down what you need to do to take care of yourself. Maybe start by getting acquainted with which strength or flexibility training program is right for YOU.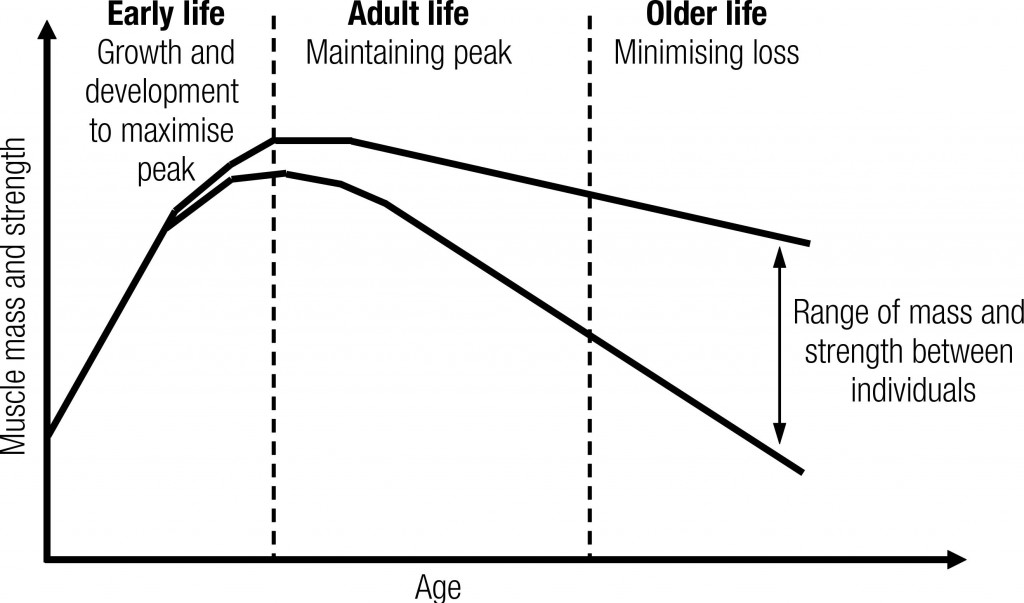 The above chart basically says: The more muscle mass and strength and mobility/flexibility you maintain through your peak years as an adult, the more you can minimize the range of strength-loss as you age, ensuring a better quality of life and a stronger resiliency and ability to rehabilitate yourself in case of injury through your oldest years with a lesser chance of losing independence or becoming disabled.
So, if you get strong and flexible and have a set routine where you train your body, at least you could have this next-level of preventative measure. And you'll feel much better about yourself, too. You'll be able to not only play with your kids but also your grand-kids and so forth!
But you have to actually DO something about it. Not just read this and say yea I'll do it… tomorrow.
Anyway, I hope everybody finds balance between their mind and body over again, so much so that it ripples through the rest of our society in positive ways. It could be through any sort of movement or art or music or dance or whatever… Find what helps you find your freedom. Freedom to zone out… zen out… and get lost to find yourself anew.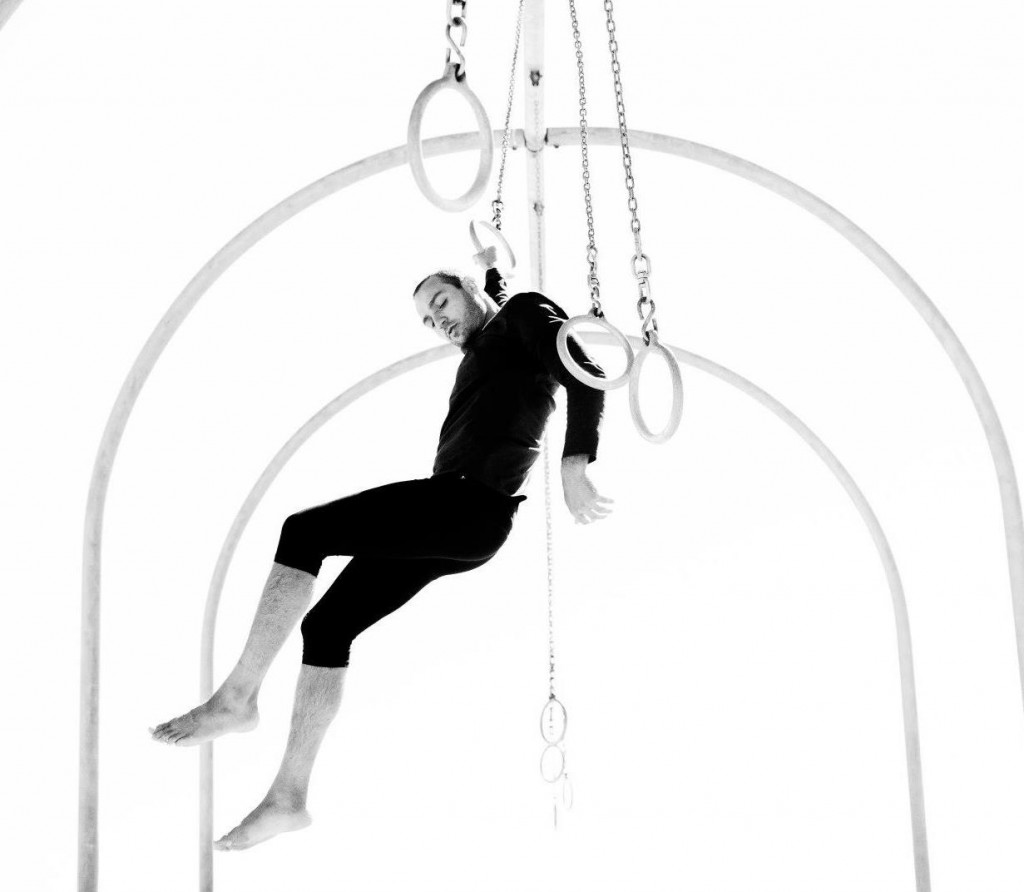 How to stay up to date and show your support:
Programs that I offer
Flexibility/Mobility
For Strength and Mass
For Abs & Core Strength
For Rings Strength and Skills
For Strength and Flexibility at Home
Slacklining
All the Best,
Antranik Kizirian