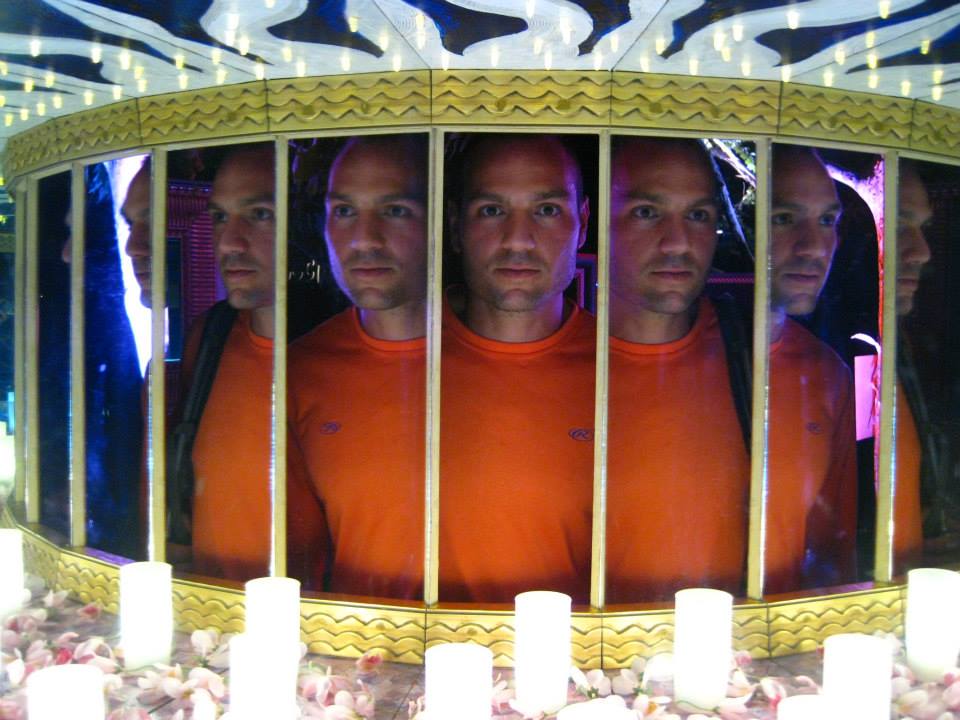 This year was no less than a rebirth for me. I attribute it to no less than my continued yoga practice and regularly going to the Santa Monica Rings (aka Old Muscle Beach).  That combination has helped increase my own awareness like crazy and it's been nice getting a solid bodyweight exercise routine down and refining it constantly since its inception.  I created it based on some key concepts in regards to balancing my pushes and pulls in both the horizontal and vertical planes and also throwing in a leg day. But if there's anything I've learned it's that nothing is balanced on its own. Even yoga, which I highly recommend to help even things out is not balanced either on its own.  And it's not just about the content of the flow, it's about the variability that's important.  We need some variability in our life to keep things nice and healthy. If you do the same routine all the time can only take you so far.  Learning to find the balance between play and exercise is really key to having a good time and having a healthy body.
I hit 2000 Likes on my Facebook Page
It doesn't seem like much, but it is a huge deal for me and I talk about my sites history a bit more in this status update.  I've poured countless hours into this website and seeing it grow organically is the bomb.  If you want to like me, just go here: Facebook.com/Antranik.org
I finally started up my own YouTube Channel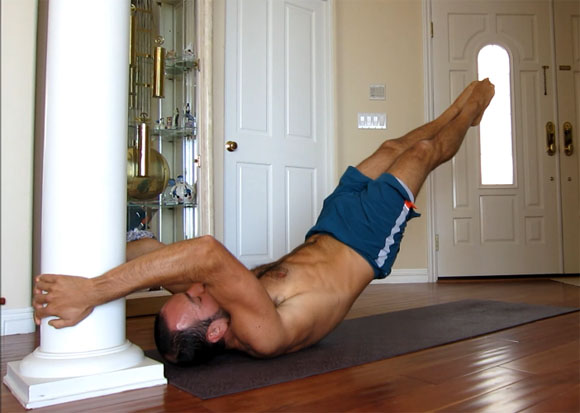 For a very long time I very deeply wanted to make helpful tutorial videos but the mental blocks to doing it were huge. It was not easy to put myself out there and it still isn't. It's a lot easier to just revise drafts over and over until you have a nice article. But for videos, you can't hide behind the text. You gotta think about even more details, like finding a cameraman that has a good eye, or setting up a tripod, and making sure there isn't wind, or that it's not too noisy, and that the background is good and not against the sun… and all that jazz.
So finally this year, I started getting my act together and just going through with it. I created the Antranik DotOrg YouTube Channel around June 2013 and as of this moment it's gotten 85,000+ views and 600 subscribers. It's also gotten quite the hubbub. For that, I am grateful. My most popular videos ordered by most views were the following…
Note the 5th most popular video was the bloopers video for the first one. I realized the bloopers in themselves were great material that could balance out between the "serious" stuff and the entertaining stuff. And it turns out, people love them. Probably because they could see more of my real personality come out through them without me having to be so strict. I plan on bringing tons more videos come the new year including some next-level stuff that involves partner yoga and partner stretches. 🙂
Your neck hates heavy clothes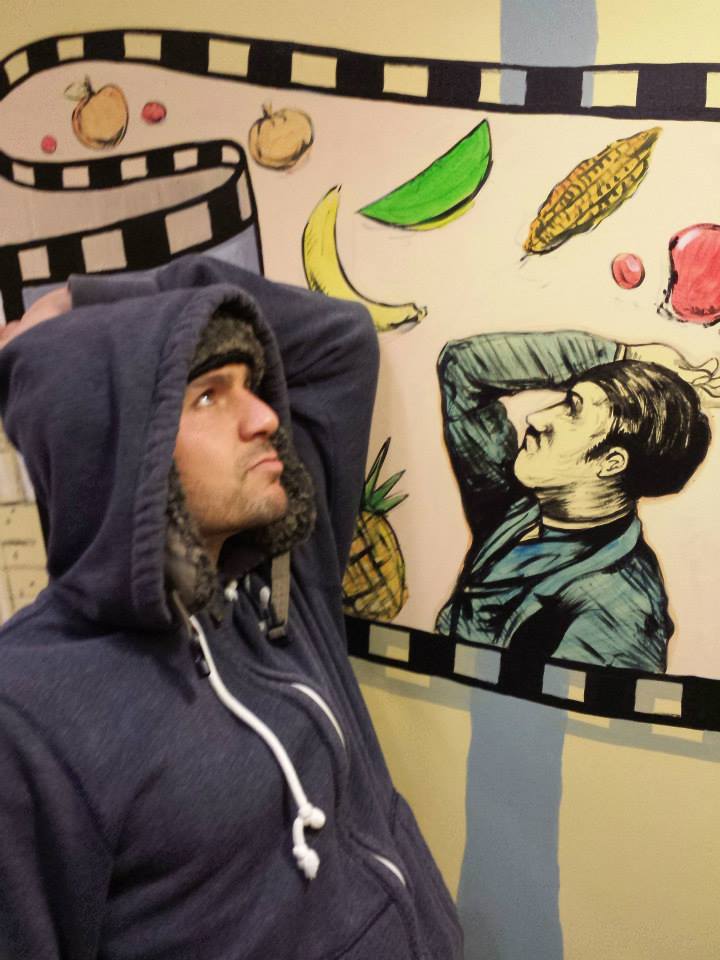 I've written about this before… but I'll write it again. At the time of this writing, it's "winter" (in quotes because LA is warm), but anyway people start wearing long sleeved stuff, sweaters, jackets, coats, scarfs, hats, etc. All these clothing articles are heavy. Sure they're only a few pounds but it adds up. And it makes your neck rock hard. Even just tight collared shirts make the neck tense. So be aware of this. I used to have jobs where I wore a shirt and tie everyday for years and had no idea what it was doing to my neck. There's nothing you could do if it's in fact very cold, but you could just do more yoga to loosen the traps up. 🙂
Dieting changed my relationship with food
"People are so worried about what they eat between Christmas and the New Year, but they really should be worried about what they eat between the New Year and Christmas" -Unknown source
I've always thought I was generally healthy with my food choices… Years ago I stopped drinking soda, eating fried food and try to avoid the processed freezer foods. But you know… I never really thought deeply about our dependence on food beyond that.  I mean, it sounds stupid to say this, but I seriously didn't give too much though to the idea that we HAD to eat… I just did it mindlessly without really questioning or thinking about it. And then this year, when I went on my first diet ever, all of a sudden, I became extremely conscious of everything that was going in my mouth and why it was. I probably gave it too much thought.
Subconscious sabotage
When I started intermittent fasting (read: skipping breakfast), I noticed right off the bat that I always used to run to food as an excuse to avoid getting work done.  I noticed I procrastinate with other things like going on Facebook and what not, but I didn't know how deep-set my ways were with food. It was almost like I was programmed to go to the kitchen when I was supposed to do something intimidating (like making a video).  I noticed that I would run off to the kitchen and look in the fridge right when I decided I needed to get some work done. I think I've written more about subconscious sabotage here.
First half of the year was about fat loss
I went on my first fat-loss diet ever in my life this year. I ended up going from a high of 180 to a low of 158 in a matter of a few months by simply counting my calories using MyFitnessPal. I ended up balancing out to about 163-165lbs. I learned a ton about myself and my relationship with food. I learned to savor my food. I also learned that you can't just get a 6-pack by losing weight. The abdominal muscles need to GROW and get BIG so that there is something to show for it when you decide to lose the fat off the top. Hence the article, "Understanding Why Abs are Made in the Gym But Revealed in the Kitchen." I documented my entire 6 month weight loss journey and all the things I learned in this one giant post.
Second half of the year was about muscle gain
So right around when summer finished I realized that I need to eat more to grow. I can't just keep eating at a deficit. I need to eat at a surplus both to build muscle and for the psychological benefits. Between October and the time of this writing (new year) I've gone from 170 to 177lbs. So I've gained about 7 pounds in 12 weeks. Not all of it is muscle… that's impossible, but most of it is and for that I am very happy about. The trick was to do a "slow bulk" where you eat only a couple hundred calories extra a day than what you actually need so that you help your body build muscle. The average man can only create about 0.5lb/week of muscle (half that for women, 0.25lb/week)… so I saw no need to eat more than that or else I'd pack on more fat than necessary. Yes I have lost definition but cutting fat is SO GOD DAMNED EASY. Building muscle is hard work! Fat loss is super easy! All you have to do is consistently eat at a deficit on your non-workout days and the fat will melt off for the first month or two. So for that reason I will continue doing this slow bulk. Speaking of hard work…
I used to think I could out run a lion if I were forced to, but now looking back, I probably couldn't.
I never used to run because I couldn't. I would always stop after a minute or two. It wasn't until this year after I lost some weight where I ended up trying to run a mile and actually didn't stop. That was a BIG deal.  My brother told me once, "Isn't running weird.. it's like you think you could run, but then you try and you actually can't?"  I mean it may sound silly, but in my head I always thought I could outrun a lion if I needed to… but looking back… there's no way in hell I could have before. I probably still can't, but at least I could jog for a couple miles. I think losing the weight helped a lot.  And it only took like 6-7 weeks to lose 10 lbs.
I figured out how to deal with Injuries
I learned some very important things in regards to pacing myself with working out. I developed lateral epicondylitis tennis elbow but ended up healing it completely. I also sprained my wrist and ended up creating a wrist-friendly bodyweight routine to be able to workout while letting my wrists recover. Then I wrote about the importance of rest days and deload weeks. If you're trying to do intense, straight-arm exercises like the planche, back lever, front lever and so forth, I also highly recommend you implement a steady state training cycle for those exercises.
Yoga for injury prevention
I made the most progress ever in regards to my flexibility when I started doing yoga 3-4x a week. For years I had been doing it just once a week or so and wasn't seeing any increase in flexibility. I was allowing too much time for my body to revert back to its inflexible shape. Now, the interesting this is that for a couple months or so, I stopped doing yoga frequently. Coincidentally, I experienced those aforementioned injuries during this same time.  And I also noticed that after a power yoga session, my wrist pain would disappear completely afterwards. So there is definitely a healing power involved in a regular yoga practice that I must always continue.
Handstands: Going upside down was scary. Real scary.
I had a lot of mental blocks with trying handstands. Going upside down was/is scary. I remember 2 years ago I tried going up into a handstand and I think I got really, really scared.  My arms couldn't even hold myself up, they were like noodles. Not to mention the rest of my body!
So I started working on the Crow Pose and that was really cool because it's still an inversion, but a less intimidating one. To me it was like a mini-prep for a handstand. Not just a physical prep, but a mental one. And it helps strengthen your wrists because your entire bodyweight goes on your wrists just like it would in a handstand. Anyway… eventually I decided to start putting my feet up on the wall and just practice holding a stomach-to-wall handstand.  First it was actually difficult finding a clear space to do it. I wanted to have lots of clearance around me to bail out. It was surprising how many light-switches and posters/paintings there are on the walls that make for good excuses for not doing a wall-supported handstand.  But anyway… end the excuses, just walk your feet up on the wall and try it out everyday. 🙂
Cold showers were one of my favorite new things of 2013. Feels so good.
I started doing cold showers regularly, especially after a workout. It has made my cold tolerance go through the roof and able to swim in the ocean even in December. The reason I do it though, is because it seems to bring down the inflammation and soreness after a workout because I feel extremely good after. If you want to try it but are too chicken, then I suggest you start with luke-warm water and slowly make it colder. I try not to flinch and just maintain stillness. It helps me to think of the Kalenjin people of Africa. At age 15, the kalenjin boys have to go through a rite of passage that includes: crawl naked through stinging nettles, get beaten on the bony ankles, and then made to wake up at 5am the next day, mud is caked on their face and allowed to dry, then they are circumcised with a sharp stick and they must never flinch, not even once. If a crack appears in the mud, they may get stigmatized by the community and labeled a coward. So when I think of taking a cold shower. I just think of what the rites of passage the kalenjin boys have to go through and the cold isn't very cold at all. I can remain stoical through the entire process and it's pretty awesome.
Bodyweight progress
I could write oodles about my bodyweight progress and it warrants an entire post for its own self, but I'll leave you with a couple cool photos that highlight some fun achievements…