So you've mastered the L-sit? Well, who knew that was going to be only the beginning of your journey?   Your choices are many!
Click on any of these to take you down to the relevant progressions:
Compressed L-sit (L-sit with hips behind hands)
Wait, but which one should I choose?
After I mastered the L-sit. I played around with all of these at one point or another.
Originally I had chosen to focus on the V-sit because it follows the most natural progression continuing off from the L-sit.  So it's the most rewarding.  Plus, I like how V-sits look, so I'd love to have a 90deg V one day.
I tried the Advanced L-sit and found that I had zero ability to retract the shoulder blades and that it was monstrously difficult on the abs.  A good exercise that I will definitely tackle in the future. It is a good stepping stone before going for the Manna progressions.
The compressed L-sit is definitely a weak point for me and it's going to build shoulder strength in the range that's necessary to press from an L-sit to Handstand.
The L-sit walks: My god, I really want to conquer this as well because it's SO INSANELY DIFFICULT.  I started doing tucked L-sit walks and they were extremely hard on my wrists.  I got better at them but the wrist pressure was too much, so I'm going to train these later when my wrists are potentially stronger so it doesn't interfere with handstand work as much hopefully down the line.
RTO L-sit: The instability of the rings adds a whole new challenge. But if you have a strong 60sec RTO Support Hold already, you'll get it really fast. RTO V-sit is an awesome challenge (try high tucked RTO L-sit!)
Weighted L/V: I've used ankle weights a lot for my L-sit and it was very helpful for making it really easy to hold without them. I recommend this if you want to solidify your L-sit like a boss.
Manna: I started practicing Middle Split Holds, and realized, I'm going to have to practice this move for the next year or two and probably be in the same position.  And it's not a fun position.  So, I rather have a stronger base of support first before trying it, if I ever do, since it's very difficult.
Straddle-L: This move will feel impossible if you don't have a wide straddle and chest to floor pancake spits to begin with.  But if your flexibility is decent, go for it!  It would be pretty epic to move and the starting component of a Stalder press (Straddle L press to handstand).
V-Sit Progressions
Prerequisite: Floor L-sit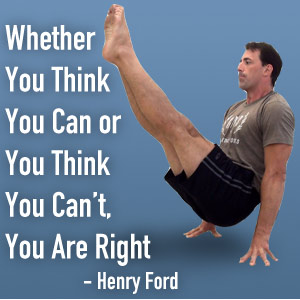 Advanced L-sit Progressions
Prerequisite: Floor L-sit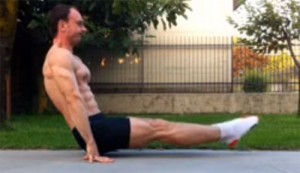 L-sit Walk Progressions
Prerequisite: Floor L-sit and Forward/Reverse Ag Walks & Plank Walks
RTO L/V Progressions
Prerequisite: RTO Support Hold (minimum 30sec) and Floor L-sit (minimum 30 sec)
Weighted L/V/Manna
Take any exercise you have a decent hold time on, and wear an ankle weight (or heavy boots) for extra fuck you up.  Start with just 1lb on each leg and increase 1lb at a time.
Inspiration: Lucas Abner performing a V-sit with 12kg of ankle weights (6kg each leg!)
Manna Progressions
Prerequisite: Floor L-sit.  (Although it's technically not necessary to have a V-sit and/or Advanced L-sit, it wouldn't hurt to have that stronger baseline of strength and flexibility.)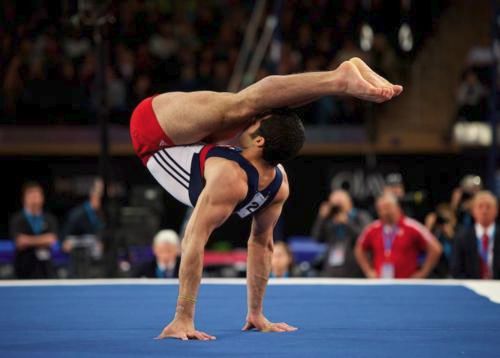 Straddle L-sit Progressions
Prerequisite: Floor L-sit and active flexibility in a wide straddle or pancake split. (I have included some active flexibility drills to help with that.)
Random Inspiration:
1 minute L-sit:
Manna to V-sit press to handstand
All of Lucas Abner's youtube channel: