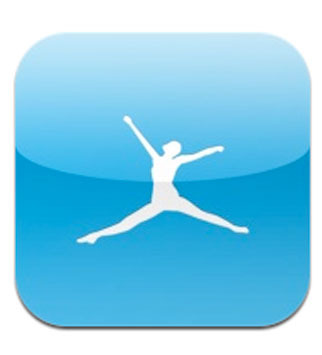 I've surpassed my 120 day streak of logging my food and counting calories using MyFitnessPal!  That's over 4 months time!  Or a third of a year!  Woooo!  To celebrate, I wrote this article to help y'all.
Calorie counting was a hassle of some sort in the first week or so but it very quickly became a habit.  It's totally become second nature and in fact, I enjoy it a lot because it gives me so much peace of mind! 🙂
I've never micromanaged my diet before, but you guys… this is incredible!  It has allowed me to eat anything I want and lose weight because as I'm eating it, I just whip my phone out, open the app and add the food in.  And the reason I could eat a donut is because as long as I'm within my calorie-limit of the day, I'm going to eventually lose some weight anyway.  (How much you eat is more important than what you eat for most of us!)
Here are some tips that have helped calorie counting become second nature…
1. The MyFitnessPal app on iPhone/Android is really handy.  Way faster than logging the food on the actual website!  I don't think I would have been able to keep this up if I didn't have the convenience of putting it on my phone.
2. Log what you eat immediately, don't delay! Otherwise, you'll forget, trust me!  I tend to eat a number of different things everytime I go to eat something, so even if just half an hour passes, I will probably forget something.  As a result, I've made it a habit to log the food immediately, sometimes before I even eat it.
3. If you overeat today, don't beat yourself up because tomorrow is a new day!  Just because you overeat today doesn't mean it's the end of the world.  If you simply eat less the following day it will all even out.  So in other words, what you eat overall in the week is more important than that single day.
4. Know what 1 cup and 2 cups of water looks like in your favorite bowls.  Fill a standard (8oz) cup with water and then fill your favorite bowl with it.  Note the height of the water so you know what 1 cup looks like.  Then fill another cup of water in to know what 2 cups of water looks like.  Do this with the bowls you use often. (This is also why I love bowls over plates these days.) That way you don't have to bust out the measuring cup every single time.  As a result, my ability to eyeball what a half cup, cup and two cups of food looks like has gone up.  Way up.
5. Get a food scale. Recently I started using a food scale to understand how much meat I'm actually eating.  It's hard to eyeball whether that piece of steak is 6oz or 10oz if you're not used to it. (That's a difference of 220 calories!)  Obviously I don't use the food scale to weigh my cheerios and almond milk because those can be measured in cups easily, but I do use it for meat/beef/chicken/turkey and veggies sometimes (cause a cup of broccoli can vary dramatically based on how finely it's chopped.)  Here's a link to some really great and affordable food scales from Amazon.
6. Round up your portions! If you're trying to lose weight, overestimate the food you eat.  For example, if you think you ate a little more than 2 cups of a soup, just round it up to 2.5 cups.  We tend to naturally want to underestimate these figures so that we fit a little bit more food in the day, but that's just messing with progress.  Don't lie to yourself. 🙂
7. Round down on the exercise!  If you exercise and tend to eat back your exercise calories, this is possibly even more important than rounding up your food because MFP sometimes grossly overestimates the calories burned.  So if you went cycling for an hour and a half, just say that you exercised for an hour!  Plus, to make matters worse, a lot of people think they are working out harder than they actually are.  So don't choose "vigorous" cycling if it truly was "moderate."
8. Don't avoid logging your food intake on "cheat" days, even if you know you ate 5,000 calories.  So there you are, eating at a deficit Monday through Friday and the weekend comes and you start overeating because you're out with friends or family.  These are the days where you will want to avoid logging in because you don't want to face the reality. But no!  Don't feel ashamed! Be honest with yourself. Just log it! Even if you think you ate 50 different appetizers and it adds up to 5,000 calories, just do a quick-add of 5,000 calories.  If you can keep logging in your food on days you purposely overeat, then that helps ensure the habit!
9. Take your food with you in preportioned containers. Nowadays before going out for the day, I take five minutes to take food from home with me.  I already know what I'm going to eat for lunch by 8am because I've taken the food with me!  And I just log that stuff in the morning before I even eat them so I'm set!
Pro-Tip for PrePortioned Meals
Ever since I started using the Tupperware "Vent N Serve" containers, I totally understand the fascination with Tupperware now.  The plastic they are made of is extremely thick.  There's nothing flimsy about them. Their lids are extremely strong so I never worry about the food opening up in my pannier bags while I'm bicycling somewhere (unlike gladware crap).  They are safe for the freezer and when I need to microwave the food, I just pop the vent hole open and throw it in.  The neat thing is these containers I use are either 1 cup or 2.5 cup sizes, so it's super easy to know if I'm eating 1 cup of rice or what have you.
Here are my 2 favorite products I use pretty much daily:  I simply load up two 1-cup Tupperware containers and one 2.5 cup container and I'm set for the next 8 hours!  If I need to take some soup with me, I use my 4-cup container and I'm totally good.
I've learned more about my body, food and diet than I ever have, so to say this has been worth it would be an understatement. 🙂
My other posts in regards to me losing weight in chronological order: