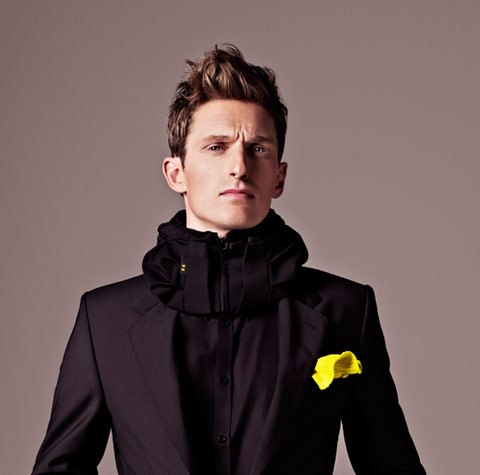 What happens when two Swedish women start a joint effort on their master-thesis with the intention of revolutionizing the helmet?  Amazing stuff!
They interviewed cyclists to find out what keeps them from wearing one and overall people thought they looked silly and didn't like how it messed with their hair.
So they set out to design an invisible helmet, that actually looks like a scarf, called a Hövding, that opens up an airbag in case there's an impact to protect your beautiful, precious brain.
It has accelerometers and gyros that are programmed to detect falls or abrupt hits. They programmed it to detect virtually anytime of collision that is possible.  It even has a "black box" that has the last 10 seconds of data saved if it ever deploys so that all the movements of the cyclist are recorded in case of an accident.
They were the winners of the 2011 Index design awards where they were presented with the highest engineering-design-award of 100,000 Euros at a gala in the Danish capital of Copenhagen.