country / país / pays
USA / Estados Unidos / États-Unis
state / estado / état
California

city / ciudad / ville
Northridge
name / nombre / nom
Gayle's Perks
Café y Crêperie
An impeccable coffee shop you could chill at,
that has a nice ambiance both inside and outside on the relaxing patio,
with ridiculously friendly service, and the best coffee and food at a fair price!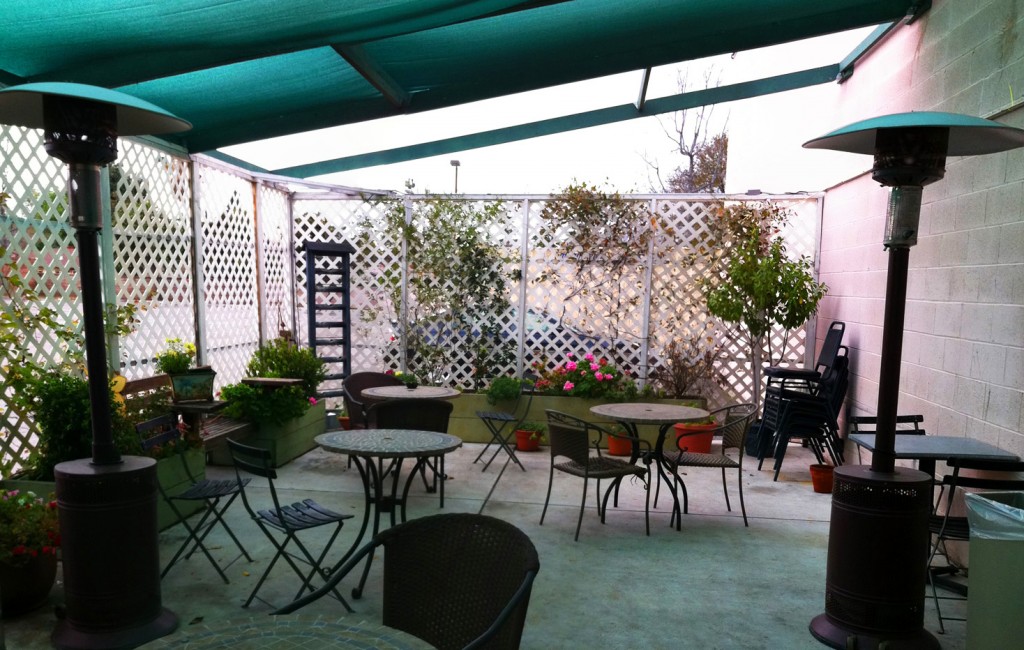 This place makes for a great hour or two if I go with a friend, preferably, while riding our bicycles to it!
This little place is tucked away in the corner of a large shopping center, almost hidden
in the San Fernando Valley, one of the most boring places in terms of natural social interaction.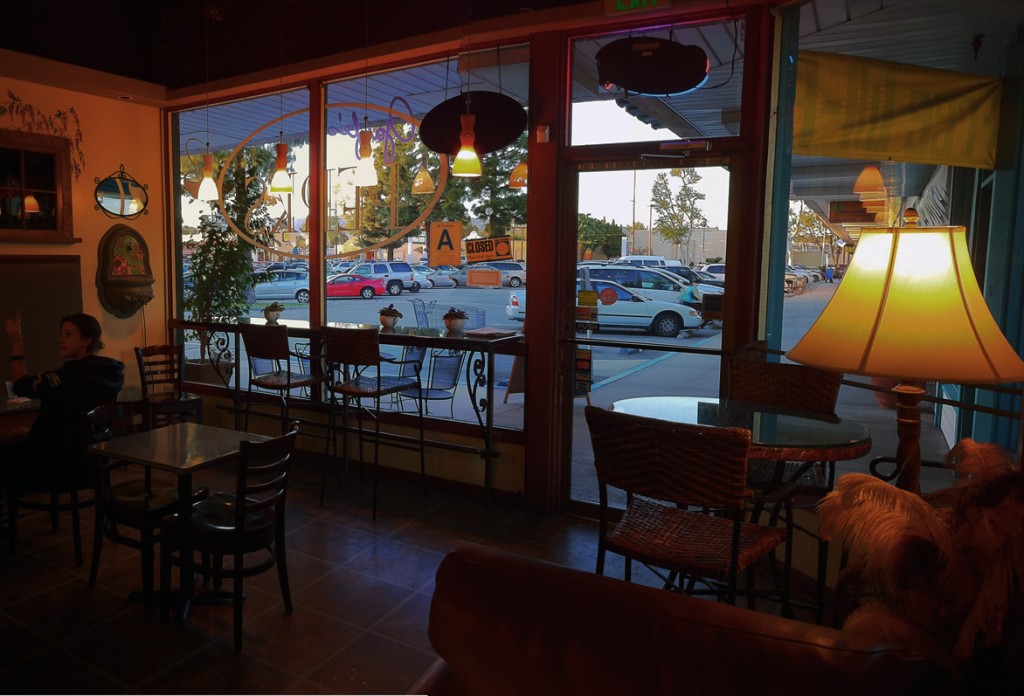 I rather give my money to Gayle's because they deserve it.
No matter what I order, seriously, no matter what I order, it comes out amazing and delicious.  And their menu is nutty, everyday they have mind-blowing special items on the menu.
This place is not only amazing as a cafe, but they have a rare menu featuring crepes (all $5) and delicious panini's (all at $7, including a nice salad).  No matter what you receive, it looks and tastes and feels like it was made with lots of LOVE!  (Love that's reminiscent of moms cooking)
Even if you order something as simple as iced coffee, you'll receive a cup with coffee ice cubes, and you have a choice of four very-high-quality and fresh coffee's to fill your cup with.
And the best part?  The prices are lower than any Starbucks or Coffee Bean shop AND they taste better.
So if you are a coffee lover, a lover of good food, or just simply looking for a place to sit inside or outside with a friend (or your laptop, you geek you!)… Seriously check this place out!

9028 Balboa Boulevard,
Northridge, CA
(818) 893-6507
(next to Albertson's)