Ever since I released my shoulder and upper back flexibility program, I wanted to make a blog post about posture so this is a dive into excessive anterior pelvic tilt: one of the most common postural issues in this day and age and how to fix it.
What is excessive anterior pelvic tilt?
Excessive anterior pelvic tilt is when you stick your ass out like an Instagram-model trying to show how giant your ass is by also arching your lower back as if you're a cripple. The opposite, posterior pelvic tilt is when you flatten your butt by squeezing your glutes to tuck your tailbone.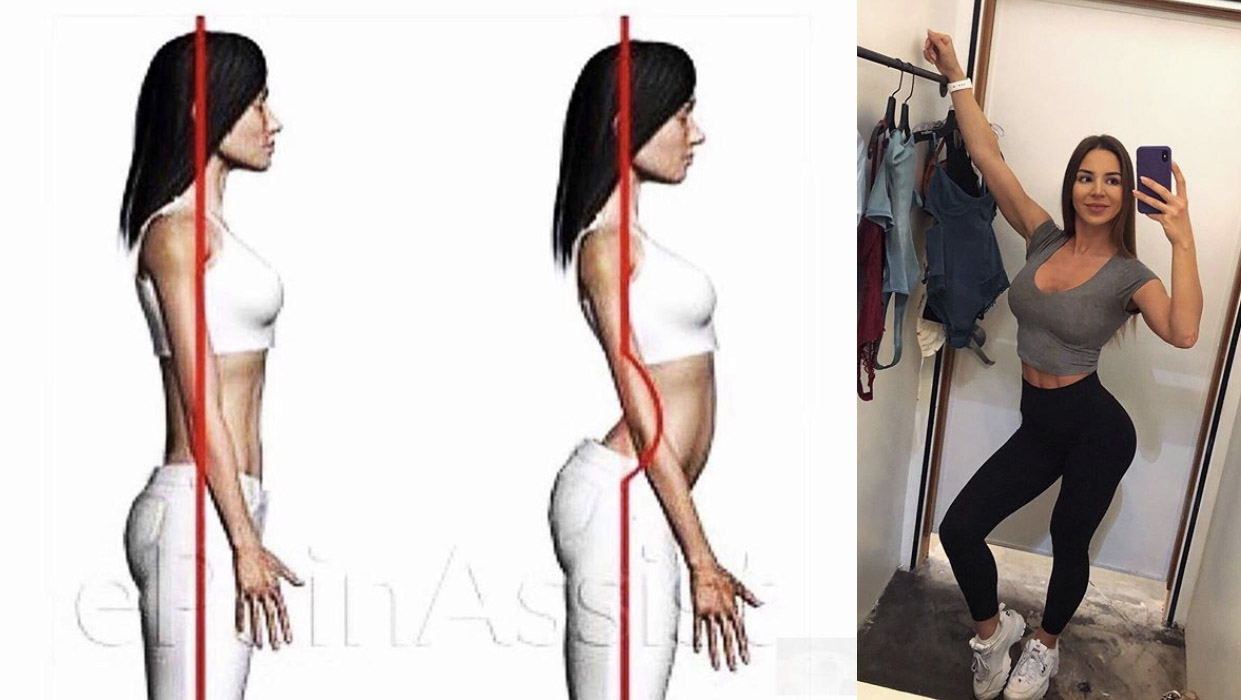 If that Instagram-butt-pose is close to your "normal" posture, your lower back would be in pain, gut will stick out, shoulders will roll forward and head will jut forward. Unfortunately, these symptoms are an actual reality for many people and they aren't trying to do some weird pose for the 'gram.
Since your hips are the foundation of your spinal curvature, if they are tilted forward (anteriorly), they affect the whole chain up. Many people are afflicted with this condition and here are the main reasons why:
Tight hip flexors (quadriceps and iliopsoas; the thigh muscles in front of you)
Weak hip extensors and core (hamstrings, glutes; thigh muscles behind you and abs)
Tight upper back (lats)
Your hip flexors are probably too tight from sitting too often or never stretching them. Tight hip flexors are a problem for most people in the modern world. Some people also have some "glute amnesia" where they not-only don't workout their glutes, but they've also lost the ability to engage. The glutes and abs are the foundation of your core. It's very important that one keep them strong. As for tight upper back, if you don't stretch your lats, they're probably tight and contribute to your shoulders rolling forward.
The solution:
Do these four things almost everyday:
Other tips?
If you want more in-depth understanding pelvic tilts, watch my video below where I share how to remember the differences and to know which tilt to do for which exercise.
I tried to keep this blog post short and sweet and to the point, explaining what it is, the issue and how to fix it. So I hope that helped you! If you have any questions, always feel free to leave a comment below and I'll get back to you! Thanks for reading.