I discovered this spot during a Midnight Ridazz group bike ride as it was one of the rest stops.
View: 10 out of 10. Epic and beautiful view of downtown.  This above picture is from the parking lots roof.
Accessibility: Very easy. Enter from the parking lot entrance pictured below (Google how to get to 800 S Olive St, Los Angeles) and go up 10 floors or so.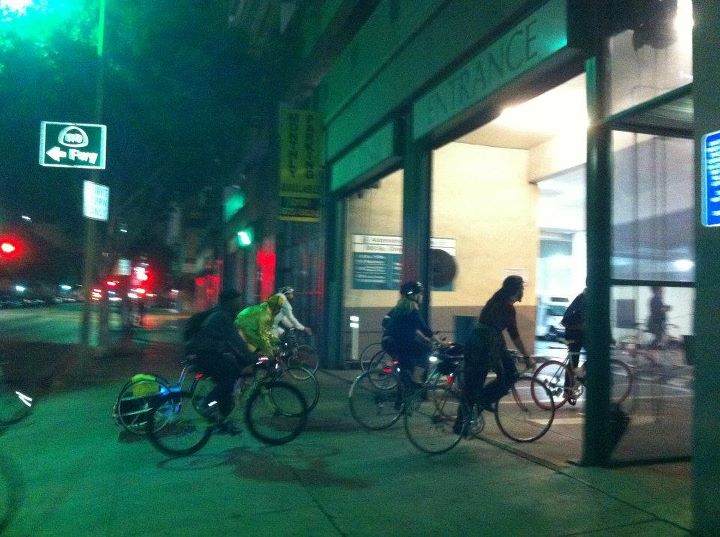 When you get to the roof of the parking lot, you have the option of going up five more floors and to the rooftop of the adjacent building (known as the Commercial Exchange building built in 1904).  You could easily jump onto the short wall and go through the windows.  They don't have any glass on them.  You need some sort of light, though, like a flash light or cell phone light.  Then walk to the back and you'll find stairs.  It's five floors to the roof and an even more all encompassing view than the panoramic picture above.
If you step out onto the fire escape just in front of the main street, you'll see this massive COMMERCIAL EXCHANGE sign.