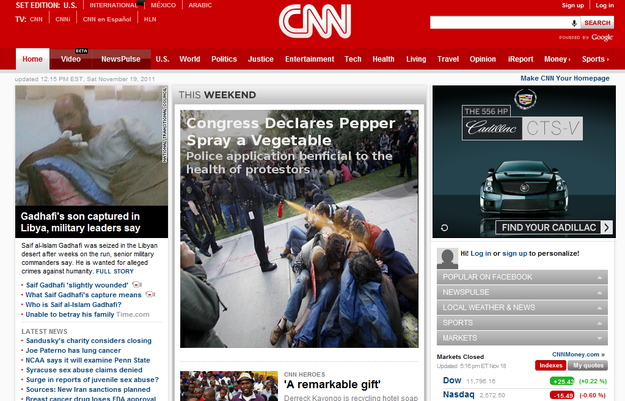 First, let's begin with the paintings…

Now for the ones that involve movie films or videos…
And all the super ran­dom ones…
Other great par­o­dies from the Occupy movement:
Reviews of Pep­per Spray on Amazon.com now has a bunch of hilar­i­ous, ironic reviews.
Aww­c­cupy Wall Street fea­tures a col­lec­tion of protest­ing pets.
Occupy the URL allows you to enter a web­site and then see pro­test­ers take over it like pop-up ads.
And finally, just watch the video below.  Con­sid­er­ing the fact that this footage has been reused count­less times, I'm happy to say that this video was sur­pris­ingly super-hilarious, all over again.
Hope you enjoyed the comic relief and you're all enjoy­ing your Thanks­giv­ing break!