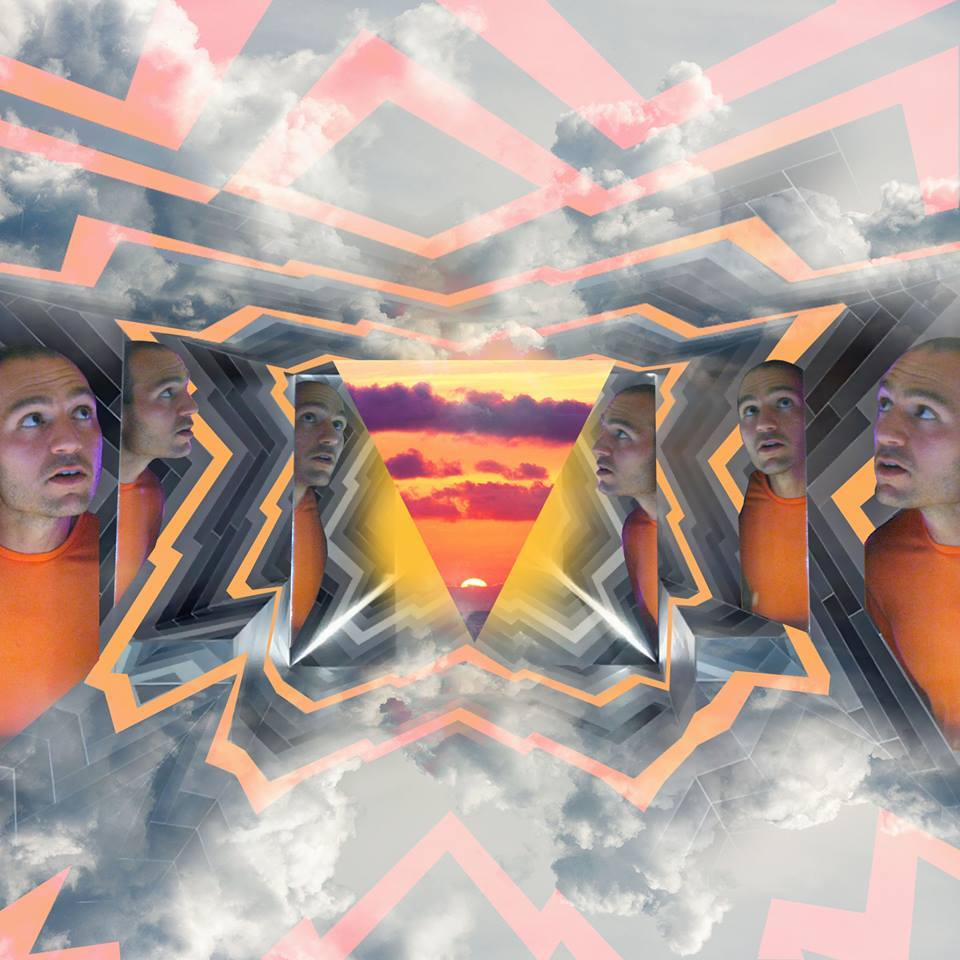 My name is Antranik and I am often called Anto for short.  Everything you've seen on this website was put together by me. That includes the 800+ blog posts and everything else you're looking at.  (There are only 3 guest posts at the moment.) My main drive for creating and maintaining this "blog" is first and foremost as an outlet to express myself.
I often love sharing information that is insightful and educational.  I guess you could say, I'm a writer, photographer and just a lover of life.
I started this site about 5 years ago (Spring 2011) and then started to make YouTube videos in 2013 to intertwine them.  I used to write about anything and everything, which is why if you look under "Miscellaneous" category, you'll find many different topics.  But lately, I've been focusing a lot on health/fitness/movement related stuff because I feel like I could help people a lot through that pathway since we all have a body and we all need to move it.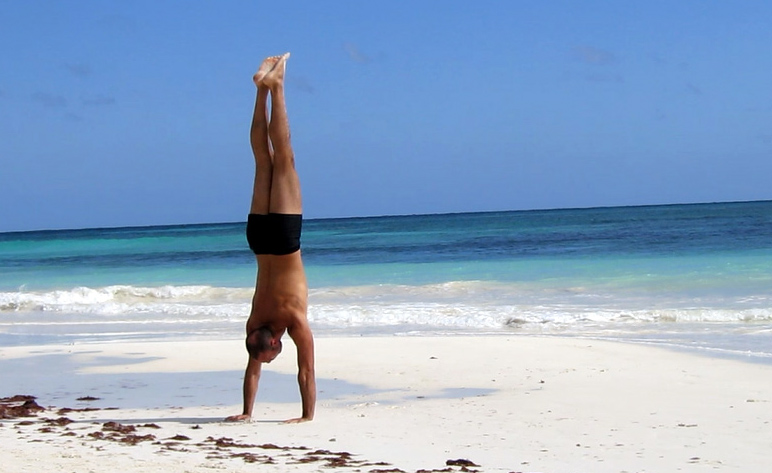 A word about taking care of your body
I live in a sort of bubble both online and offline where I am surrounded by people that are much more healthier than usual or they are STRIVING to be. (You know, like lots of yogis or people who train at muscle beach or new clients who happen to be fathers who realize they wanna be able to play with their kids, etc)… But I think in actuality, outside of my bubble, maybe only <5% are actually healthy by all accounts.
I say this because I often fear for the ever-growing sedentary population getting OLDER. They don't know how to move. They don't know how to not eat so much. They don't know basic ways to maintain themselves. And the body can only take so much abuse. And you see this with many of your grand-parents or parents I'm sure. There comes a time they slouch so much they can't even have good posture if you asked them. Or they realize they cannot get up off the floor without help. Or they lose their balance and injure themselves and do not recover well because they were already so weak and the fear of falling again cripples them mentally from walking ever again. This isn't unusual stuff and this happens to people sooner than you think.
But it can be delayed, at least. And it's never too late to start. But don't wait so long. Start now. Sit up straight damn you.
And people think 65 or 70 isn't very old these days… but it is if you're not taking care of yourself.
What matters to you more: Living to 80, having spent the last 10 years of your life in a miserable existence with someone else having to wipe your ass for you? Or being able-bodied throughout most of your life?
I see this all the time, people. People falling apart soon after retirement and it's really sad because modern medicine can keep you alive for DECADES even though you may be handicapped or in severe pain so you are "alive" but in a completely drugged up emotionless state, deteriorating away mentally.
And it could have been avoided… or at least delayed dramatically if you took care of yourself consistently… But again, it's never too late.
The more muscle mass and strength and mobility/flexibility you maintain through your peak years as an adult, the more you can minimize the range of strength-loss as you age, ensuring a better quality of life and a stronger resiliency and ability to rehabilitate yourself in case of injury through your oldest years with a lesser chance of losing independence or becoming disabled.
So, if you get strong and flexible and have a set routine where you train your body (like a human body that craves movement was meant to), at least you could have this next-level of preventative measure. And you'll feel much better about yourself, too.
But you have to actually DO something about it. Not just read this and say yea i'll do it… "tomorrow."
So anyway, why do I say all this? I say it because I feel like it's my quest to help people go back to the BASICS. To know how to take care of themselves from the ground up. This is what my focus is gearing towards lately. And it's why I'm so happy I created that yoga video last year. Even though it's just a drop in the bucket, I hope I do many more projects like that… to give people SOMETHING/ANYTHING to help people feel better within their own skin. To rekindle the mind-body connection.
It's also why I created that video on how to do "pistol squats" (single leg squats) and spent the final minute of the video talking about the importance of teaching the first progression exercise to your elders because it will improve their balance dramatically.
I think that will be my continued focus for the year. To give people more tools on how to use their body in fun and practical ways. Because I think there are people out there who WANT to move and who ARE motivated… but don't know HOW to go about it…
Anyway, I hope everybody finds balance between their mind and body over again, so that it ripples through the rest of our society in positive ways. It could be through any sort of movement or art or music or dance or whatever… Find what helps you zone out… zen out… get lost in some movement practice.
Because if you ignore the needs of your human body… it's detrimental in the long run… but how would one know anything is wrong, if the norm is shit? That's why I'm writing this. Push your boundaries, people.
When we push ourselves to the limit, we know ourselves on a deeper level. We have a culture now that has provided, better than ever any culture before in history, this potential for comfort. So people think "Okay, I don't like to feel cold", so they avoid that experience and keep the heat up high.  Then they realize their ability to buffer that cold has decreased. So now what used to be a tolerable temperature, becomes a colder temperature. They have narrowed the window of what they could deal with comfortably. So now, the world is actually MORE stressful for them.
When we seek comfort, we don't find happiness. We actually, progressively, take away our resilience from the world and take away our ability to maintain our happiness.  When we seek some level of struggle, something that forces us to our edge of adaptation, then we grow in a way that allows us to better sustain our happiness.
-Rafe Kelley (Podcast Episode)
How to stay up to date with my stuff
The best way would be to sign up to my email mailing list here. Notice how there wasn't an obnoxious pop-up that forced you to do that before you even read my website.
If you're on facebook, I also share things on my facebook page. (Btw, when I hit 2,000 likes, I made this post that explains how Antranik.org came to be in greater detail.) Also, I think Facebook is a great tool for social networking but peoples attention spans are so short it's not a good place that promotes depth. It's like a really dumbed-down version of a message board, with impatient commentary on par with YouTube. But… it's free, it works, it's better than Twitter and I have my website for the in-depth stuff.
With my increased popularity/traffic, I sometimes get asked to promote stuff or sell things but let me tell you… When you read my stuff, I don't have any allegiance to any one brand and don't have an underlying agenda in mind. So if I positively review something, like the ArmAid for example, I only did it cause I actually, genuinely, think it's a good product. I'm really adamant about not selling out and staying true to my heart.
The last thing I want to do is contribute to the dumbing-down of our society.  I want to help lift us out of this rat race, raise our consciousness beyond our problems and bring awareness to the better and brighter things.
The power of the internet is a bit ridiculous to say the least. I can spread good information around, not just one person at a time, but thousands of people at a time. My friend Adrian told me, "The human mind can't grasp the size of the internet." And that's so unbelievably true.  That's why I started this blog.  I could actually spread good messages and maybe, who knows, affect others with it, for the better!
How to show your support
Share a post you enjoy with your friends.
Leave comments at the bottom of any post (speak your mind!)
All the Best,
Antranik
Likes:
Clouds, bicycling, views, canyon driving, photography, efficiency.
Pet Peeve: