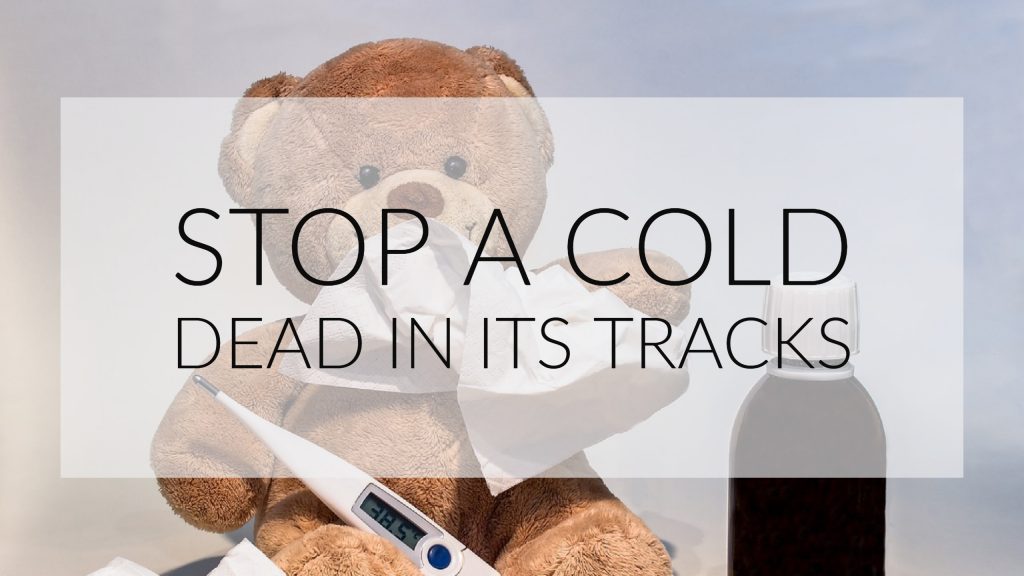 Hey everybody, I'm not one to brag, but when I start to feel symptoms of the cold or flu, I'm able to stop it dead in its tracks almost everytime. The reason I'm writing it now is because it had been a couple years since I got the flu and just two days ago I started to feel the symptoms and I was able to stop it completely, again. Meanwhile, everyone around me this winter has been talking about how awful their flu was, lasting over a week and the pharmacies being out of antibiotics! So here are all the tips I have to share with you!
The Sore Throat is the first sign! Gargle Salt Water!
One of the first signs of any infection is a sore throat. Infections start around there and move down to the lungs, where coughing and congestion will present themselves. You don't want to experience the latter stages. When you feel even the slightest bit of a sore throat, that's the sign that your body has been fighting something down there and losing the battle. Add some salt to water, stir it until it dissolves and gargle it with your head tipped back for 20-30seconds and spit it out. You might feel relief from the sore throat almost immediately sometimes but you should do this multiple times a day for good measure. The salt kills microbes and helps you get the upper hand. (This is why processed foods have tons of sodium: they won't spoil cause bacteria won't grow easily and it increases the shelf life.)
Bonus: While we're on this topic, another thing you should do is scrape your tongue with a tongue-scraper to remove the excess bacteria off your tongue. If you don't have a tongue-scraper, you could use any metal object usually, like even metal tweezers or the dull end of scissors (just be sure to disinfect it) and just sliding that on your tongue will scrape off nasty communities that have been building up on your tongue (which is the real source of bad breath, too, by the way).
Avoid Candy or Sweets! They will worsen the infection.
Now, this has nothing to do with my adoration for low-carb or ketogenic diets, but the reality is that bacteria and viruses thrive on sugar. If you have a sore throat and you eat some candy or sweets, you're basically adding fuel to the bad guys. You can literally feel your sore throat get significantly worse if you eat some candy. And actually nobody knows why viruses, even though they don't technically consume sugar, are able to replicate much faster when sugar is present. There are probably a lot more complex mechanisms at play here, but one thing is for sure: avoid sugar as much as you can. Speaking of food… let's talk about food in general…
Don't overeat and don't snack continuously
Some people think that if you're sick, you need to eat a lot so that your body has the "energy" to fight the infection. No! That's not true at all! (Well, unless you've been starving yourself.) that isn't true at all. Whenever you eat a big meal, the body has to digest that food. Digestion takes a serious amount of resources and time. Now it basically needs to fight an infection AND digest lots of food. The immune system can fight the good fight better without massive meals. This is one of the reasons why you lose an appetite when you're sick! Your body has an innate intelligence, don't go against it! Respect those signals. Also, try not to snack continuously throughout the day. Take more of an intermittent-fasting style approach to space out the times when you eat.
Have some Chicken Soup and Drink Tea
Yes, the age-old adage to have chicken soup. It's true. Soup is very nourishing. It's easy to eat. Not too painful to swallow in the case of a sore throat and easy for the body to process. The broth has a lot of minerals in it that your body might be craving for. If you don't have chicken to boil and make broth with, you can easily buy chicken broth ready made for you already these days.
As for tea, there's something extremely soothing about hot tea with honey and lemon. Don't go crazy with the honey (remember what I said about avoiding sweets), but it does go very well with the tea and lemon combination. I prefer to drink herbal tea (chamomile is one of my favorite herbal teas) so I don't get too much caffeine from the green/black teas.
Plus, soups and teas are hydrating, which is important if you have a fever… which brings me to my next point…
If you have a fever, don't immediately try to suppress it!
Note: The following advice is for ADULTS. Infants and young children have undeveloped brains and if they have a high fever, that is serious.
This one is going to sound controversial but this is super important you understand this: Unless you have a very high fever (103°F and above), there's no need to suppress the fever with medication! The fever is your body's way of fighting the infection. Yes. It really is! If you've ever taken a microbiology class, you know that microbes have an optimal temperature range that they thrive in. The fever is your bodies way of making it so much hotter that it's much more difficult for these little guys to replicate at an optimal rate, so your immune system can win them over. The body is smart as hell and the fever is a serious defense mechanism and by you suppressing it, you're making it harder to win! (I've written about this in far greater detail in my physiology series: pathophysiology of fever.)
Get comfortable: When you go to lay down, yes it will be uncomfortable to be sweating through your clothes and bed sheets and pillow cases. What I suggest is to put a big thick towel under your body and head so that you don't have to wash the sheets at least and you can just change the towels instead. That's a little bit easier to deal with when you're sick.
Good reasons to take anti-fever medication: You're extremely uncomfortable, in pain, or your fever is dangerously high. (Side note: If I want some relief but not to completely get rid of the fever, instead of taking the full dosage of something, I'll take half.)
Truly Rest when you feel fatigue
When you feel that uncanny tiredness, you need to respect that signal. Get off the computer. Go lay on the couch or in bed. And don't use your phone. Just cause you're laying horizontally doesn't mean you're resting as much as you could if you're on your phone. Seriously, just disconnect from all that stuff, close your eyes and take a nap if that's what your body is clamoring for. You want all the limited resources of your body to be going toward recovery. If you're at work and you can't rest, you should take the day off or cut it short. A lot of people won't take work off until they're REALLY sick. Well, if you can take work off at the early signs so you could have more time to take care of yourself, you probably won't need as much time off in the future cause you'll be normal again within a day or two!
Don't neglect your hygiene
I know we tend to become quite disheveled when we're sick, but I find that the simple act of trimming my hair (or actually shaving which I rarely do) will make me feel better. Then I'll wash my face, floss and brush my teeth, file my nails, tweeze hairs if I need to, shower, put some warm cozy clothes on and feel a little better just from the simple act of being clean and looking presentable again. It's just a mental trick. Looking presentable, even just to myself in the mirror, makes me feel like I'm already better.
Keep your body warm
Last but not least, keep your body warm, even when you're getting better and you think the worst is over.  I like to keep my body even warmer than normal to mimic a fever and kill the bad boys in the lungs (the coldest part of your body). If your body is struggling to keep the body temperature up to normal because you're not wearing socks, or not enough clothes in general, you're making your body work harder than it needs to. Oh yea, socks are super important by the way. I like merino wool socks a lot. They're pricier than cotton socks, but they regulate temperature so much better and are just worth it.
I think that's all the tips I have! Please leave a comment below with any tips that you have to help you recover quickly. Maybe for the next blog post I'll write about the magic of merino wool since it's currently winter-time for most of the land-mass on Earth (there's more land in the northern hemisphere than south).