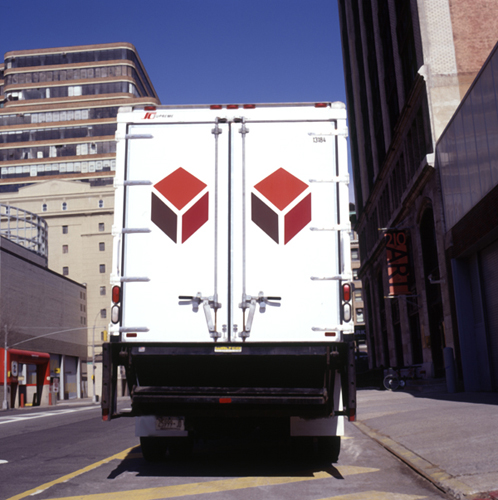 (A) I would make nothing of it, change my lane and continue with my life.
After all, there are other lanes to choose from and they are in the slow lane.
OR
(B) I would honk at this vehicle driving slow in the slow lane,
change my lane and as I'm accelerating past them,
curse and yell at them for inconveniencing me.

I'm assuming that your answer is (A) if you are a decent human being.
However, for some odd reason, when that slow vehicle happens to be a bicycle and not a car in front of them, the answer for too many people becomes (B)!
Please understand that when you are driving a car, you are in a 4,000 pound vehicle, with an engine that is propelling you with the simple push of the gas pedal.  A motorist is protected by this metal shell while a cyclist has zero protection from the elements.  A cyclist is on a 20-something pound bicycle, that they are pedaling themselves.
Too many drivers don't know how to deal with bicyclists.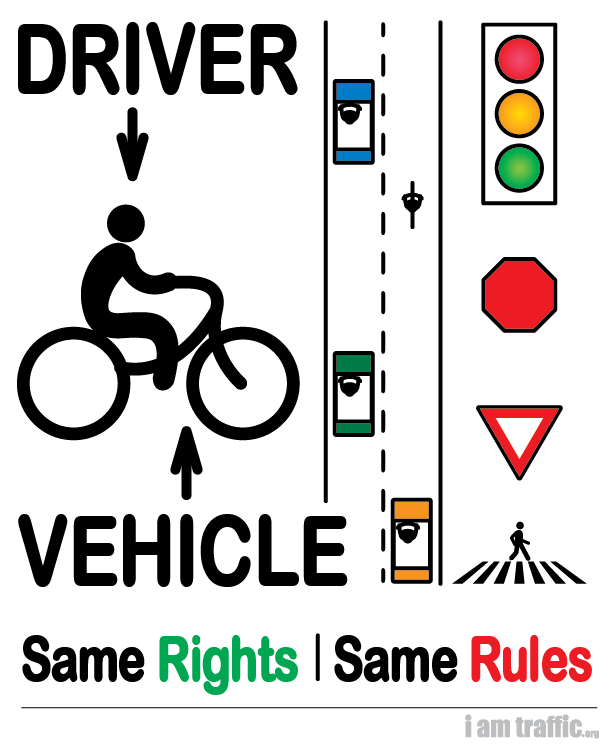 Cyclists aren't going away anytime soon and everybody needs to learn how to get along with them.  When I go for a ride, even for just a few miles, I will almost always get honked at.  It was quite unnerving in the first few years but nowadays I have learned to ignore it. Overall I find their reactions to be very sad and symbolic of the overall behavior of the city.  The chances of one person seeing another repeatedly in the big city is practically zero so people don't care how they treat other people they are probably never going to see again.
I think the major source of our problems comes from a lack of education.  I remember I didn't have to learn a damn thing about dealing with cyclists when I was getting my drivers license.  It seems as though a majority of people think cyclists belong on the sidewalk but that's not true!
Oftentimes the safest way for me to ride my bicycle is to "take the lane" if there is not enough room for both cars and bikes to share the lane, which there usually isn't.  I tend to ride on the left-side of the right lane to make it obvious that this lane is not shareable.
Trust me drivers, I am doing you a favor by making it very clear that you cannot squeeze past me.  You don't see the potholes and debris on the ground I have to avoid.  You don't see the potentially fatal door-zone and several other hazards that are oblivious to you that make it dangerous for me to share the lane with you.
You don't want to hit me and I don't want to hit you so I ride in a predictable, straight line that makes it obvious the lane is not shareable.  If there is a bike lane, I'll use it.  If the right lane is super wide, I'll be surely out of your way, but otherwise, please learn to turn your turn signal on and go into the other lane without getting infuriated that a bicycle is in front of you.
Besides, you are in a car that is driving you, and I am in a bicycle that I am pedaling with my own physical power, remember?  Grammatically, we are supposed to say, "A motorist drives a car, and a cyclist rides a bicycle."  However, a cyclist is truly the one driving the bicycle while a motorist is riding in a car, don't you think?
I believe cyclists and cars can ride safely on the street together through the power of education. Please read the article I wrote on how to ride your bicycle safely on the street whether you are a driver or cyclist so that we can all be a little bit more understanding of each other.