Congratulations! You Discovered A Secret Page!
Did You Come Here Because You Got Curious About The 3D Lion?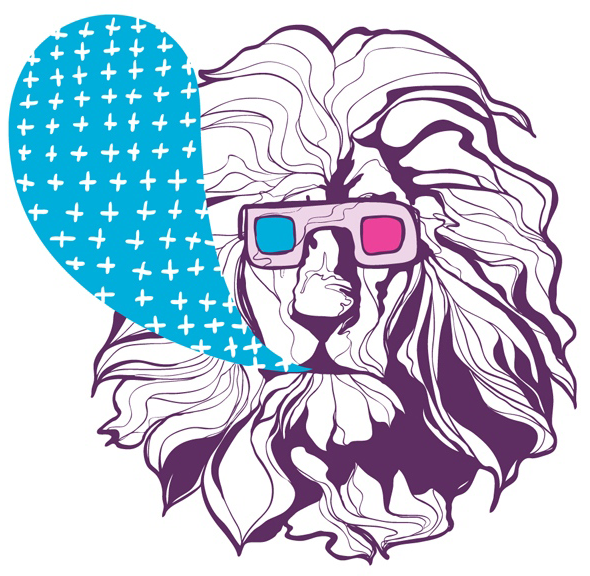 Imagine this lion is at a zoo that he's been stuck at for years, experiencing a very limited reality.
When he puts on the 3D glasses, he sees the reality beyond his cage and sees all that's out there.
The blue bubble is filled with plus signs (++) that signify him pleading for more, more, more of that reality!
Fabio Simple created this T-shirt design and that is his interpretation.
Thanks Fabio.  I wore this shirt many times.
It's funny how the pluses coincide with ++music.