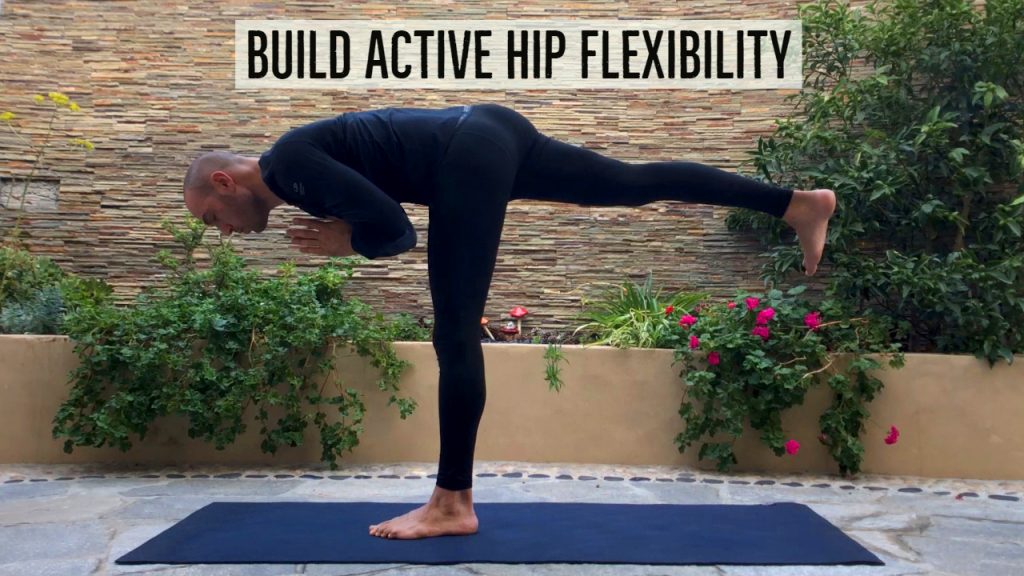 I have two premium flexibility programs that I offer and many of you have been clamoring for a bundle-package, so here's my first one: You could now buy both hamstring and hip flexibility programs for $75! These cost $54.95 individually, so you save a solid $25 by getting both at the same time! I grouped these two programs together because they're both focused on improving the flexibility of your lower body and can be done concurrently. Here's the info about what you'll be getting:
1. Easy Hamstrings Flexibility Program
This is for those who have poor flexibility, tight hamstrings and want a simple program that will help them to get looser in a gentle, non-painful manner. In this program you'll be stretching the hamstrings, calves and back to improve your forward-folding ability (also known as pike flexibility).
Watch this short video to understand what it's all about!
Who is this best suited for?
Anyone who cannot touch their toes with straight legs (seated or standing).
Anyone who can touch their toes but wants to go deeper.
Anyone who cannot sit straight with straight legs and a flat back.
Anyone who wants to improve overall forward fold (pike) flexibility.
Anyone who wants the guess work taken out of improving their flexibility.
Anyone who is struggling with hamstring flexibility and it's not allowing their progress with deadlifts, the L-sit, hanging leg lifts and yoga.
2. Hip Flexibility Program
This program is for those that would like to improve the flexibility of their entire lower body in numerous ways and in an efficient manner. This program was months in the making and beta-tested with people of all levels to ensure both rank beginners and intermediates feel challenged in a fun and progressively feel-good manner while gaining mobility efficiently.
Watch this short video to understand what it's all about!
This program is best suited for anyone who wants to…
Improve overall hip flexibility.
Stretch all the muscles of their lower body.
Follow a video without worrying about programming (exercise selection & sets/reps/hold times)
Improve hip flexibility without hurting the knee joints.
Prepare their body for splits.
Improve squat mobility.
Get better at yoga.
Take the guess work out of improving their lower body flexibility.
Build both passive and active flexibility so the flexibility is useful.
Experience therapeutic actions that feel great.
Feel blissed out in just half an hour.
What's in each of these programs?
The main portion of both programs are a 30 minute follow along video. If you like my YouTube videos, it's similar in flow and pace. They are also progressive meaning the stretches used will continue to help you as you keep advancing. I have tried to make this as efficient as possible. This isn't an ebook where you have to read a bunch of stuff or watch a patchwork of individual stretches and try to figure out the programming. It's all figured out for you so you don't waste any time.
How much time do I need if I want to do both of these?
At a minimum, you could follow at least one video once a week and maintain your currently flexibility or improve it slightly at a very gradual pace. However… if you do both of them once a week (just an hour a week), you will be making great progress. Three times a week (any combination) would likely result in you advancing very quickly. I don't recommend you do any combination of these programs more than four times a week as the sessions are intense and rest days are important for recovery and sustainability.
How long will these programs last me?
This is a program you should follow for at least 1 month and you will likely see consistent progress up to 3 months or more. In just one month, you should be far more flexible than when you started. (Please take "before" photos for evidence!)
What equipment is required?
None! I'm a huge fan of working out with minimal equipment. This way, you have less excuses and can do it anywhere, like outdoors at a park or the comfort of your own home! The only thing you might need is a chair (or block or book) to elevate your hands on to make some stretches more accessible.
Money back guarantee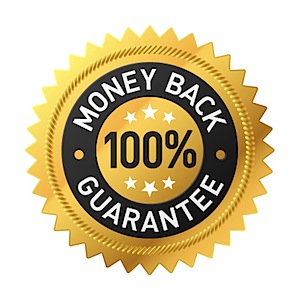 I guarantee that you will experience a significant increase in flexibility after a month of running these programs. If it doesn't work for you or you don't like it for any reason, you could always contact me and ask for your money back. No questions asked and no risk to you.
Recap of Highlights
Clear Instructions and Powerful Cues
Easy to Follow Video
Supplemental Stretches
Self Massage suggestions
No Equipment Necessary
No Paralysis by Overanalysis
Gentle and Pain-Free
100% Knee and Wrist Friendly!
Support Available
Money Back Guarantee