View: Considering there is no other view in this area that even comes close, this is easily a 10 out of 10. A unique view that shows LAX to the west, the Palos Verdes Hills to the south, and the snow-capped San Bernardino mountains toward the east on a clear day.
Acces­si­bil­ity: Overall very easy, but it requires you to follow the instructions below.  This spot is accessible 24/7 and nobody will bother you.  There are security cameras but nothing to worry about, you are not venturing any place where you are not allowed.
1. Here is the Google Maps link of the Hollywood Park Racetrack.  You'll be going to point (D) below.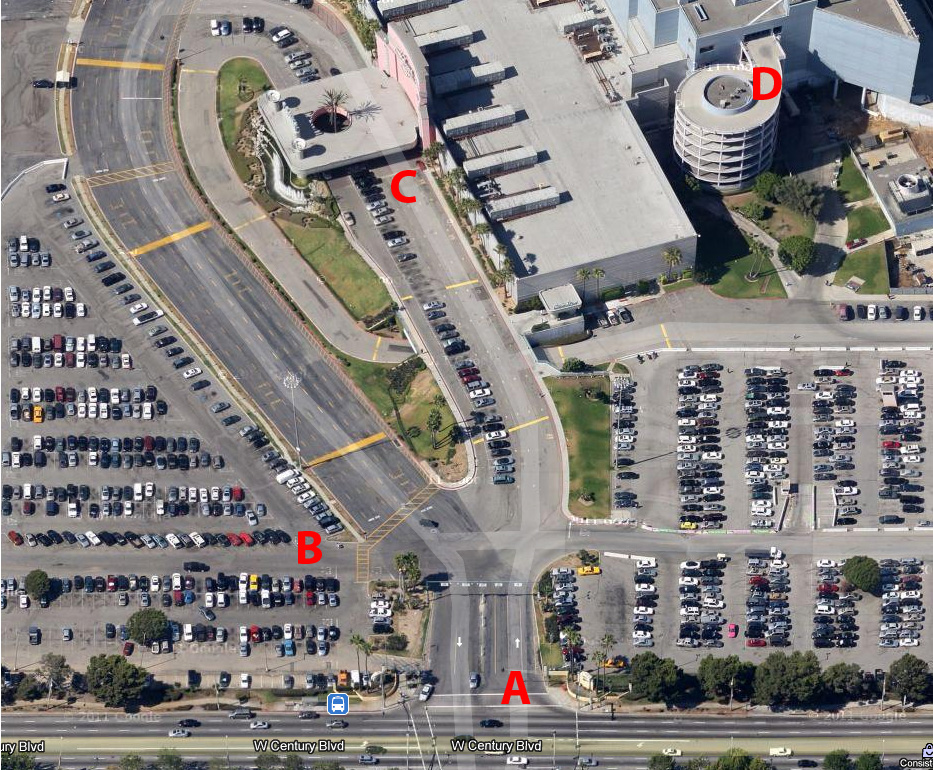 2. A: Enter from Century Blvd
B: Park anywhere in this area.
C: Walk up to the entrance here.  When you enter the casino doors, turn LEFT and walk past all the gaming tables all the way until you see these elevators: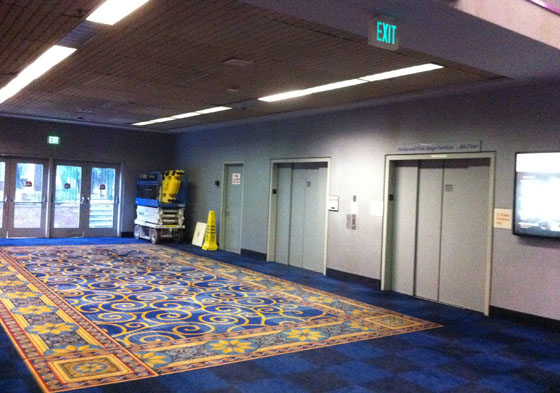 3. Go to the last floor, the 6th floor.  When you get out, walk all the way to the end of the hallway.  Go outside the glass doors and you'll be standing on top of this (D) spiral structure and that's your view.