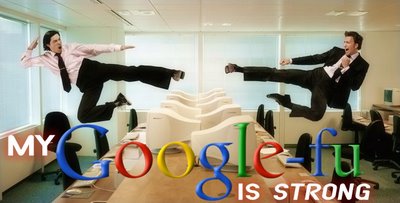 1. Google EVERY single question you ever have. Changed my life.  How creative can you get in what you come up with? Something didn't install right on your computer? Google it. Need to cook something for your date? Google it. Want to know the best way to clean dried on food off a pan? Google it.
2. Not really an Internet trick but every laptop should have this software called Prey. If it ever gets stolen, you go to the prey website and switch it to "missing" in your profile. It will tell you the location of the computer and take pictures every few seconds. Oh, and it records sounds too.
3. If you want to buy the cheapest airline tickets online use your browser's incognito (private browsing) mode. Travel sites often track your visits with cookies and will raise the price simply because you've visited before because a revisit for the same flight usually means a sale is almost guaranteed.
4. Finding just about any textbook for free using google.
<title of book> filetype:<type of file>
For example: "operating system concepts 8th edition filetype:pdf
Other cool Google tricks:

"define:word" for a quick word definition.
"site:antranik.org" only searches the pages of antranik.org
A dash (-) in front of a word excludes the term from search. (-These -Words -Are -Excluded)
A tilde (~) in front of a word will search for related words.  Searching for ~college also searches for 'higher education' and 'university' 2008..2010 shows all results from within the designated time range
5. If your school or work blocks a website, you can get to it using Google Translate. For example, just type "youtube.com" into the text box, select any language to translate into.  Click "Translate" and then when it shows you the translated page, click "Original" on the top right corner of the screen.
6. Use extensions to get past regional/country blocks on websites, i.e Netflix, Pandora, Hulu.  Go to MediaHint.com, install it for your firefox or chrome browser, close the browser, open it back up, go to Netflix and you should have all the shows that are normally available in the US.
7. Promo codes! Before you finish placing an order online, especially from a vendor you haven't used, ALWAYS google their name and "promo code" or "coupon code". Many times you'll find a discount you can apply when checking out. You could also check out RetailMeNot.com which is a great site for coupon codes.
8. Keyboard shortcuts for Internet Browsing:
Ctrl + or Ctrl – will make the text-size larger or smaller.

Very useful for making complete use of todays large monitors.

Ctrl + L automatically selects the address bar.
Ctrl + K selects the search bar in firefox.
Ctrl + F helps you search for a word quickly within a page.

Ctrl-F is the most important keyboard shortcut for research, ever.
9. If you click a link with your middle mouse button (scroll wheel), it will open the link in a new tab. You can also close tabs by clicking the tab with the middle button.
10. Hold F11 for earthquake simulator.