Six months ago I moved into a new apartment with my girlfriend. Living with the one you love, even with all its ups and downs, is a truly divine experience that I will probably write a book about one day… but not today.
Training at Home vs Beach
My new place is much further away from the beach and alas, I'm not able to make it to the Original Muscle Beach (OMB) as often. I've been doing almost all of my workouts at home and this has caused me to train in a very different, "minimalist" type of home workout where I train nearly everyday on few select things throughout the day, but I don't go to absolute failure, so I recover quite quick and am able to progress at an extremely steady pace. 
This is the polar opposite of when I used to go to the beach a few times a week, spending 2+ hours there each time and exerting myself in all sorts of ways: Slacklining, strength training, traveling rings, yoga, acro yoga, and swimming could have occurred all in one day! In those long sessions, I would often get near my maximum recoverable volume (MRV) which meant that I was training hard enough that my body would have trouble recovering from the accumulated fatigue in between sessions. 
Less is More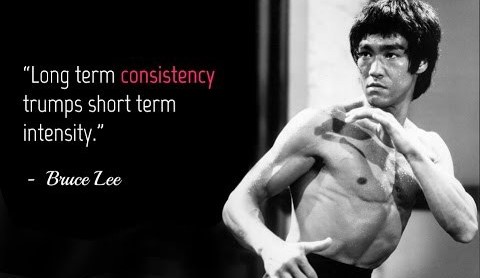 Nowadays, I workout throughout the day in short bursts with only specific exercises (such as towel assisted pullups, elevated pike pushups and dragon flags) and my recovery is much faster between training sessions because I'm not going to complete and utter failure each time. In fact, each session for the day is done with gas left in the tank. This submaximal-style training has been very good. My progress has been phenomenal and I don't feel like I'm doing too much work overall, but I am and I am the strongest I have ever been (and look it, too). Best yet, the chance of injury is still quite low given that I'm not going until utter form failure and am not completely wiped out from the day before. I find it also strangely coincidental and comforting that Firas Zahabi went on the Joe Rogan show and talked about how he does this kind of training of consistency over intensity and it lined up with exactly what I had been doing and continue to do so.
Tracking is easier when you have less to do. Tracking is super important. Tracking is underrated.
Since I am doing less exercises, it's very easy to keep track of them. I don't have to juggle writing down the sets/reps I did for 10 different exercises. Since I'm only focusing on 2-3 exercises at a time, I've become supremely good at jotting down and tracking:
the date
the sets/reps (volume)
my RPE (rate of perceived exertion/effort on a scale of 1 to 10)
any other observations/notes
This makes it easy to see the progress, notice a trend or pattern in RPE, which otherwise would have gone amiss as well as any other random notes (eg., "first time i was able to explode up with greater speed", "shoulder felt weird, gonna take a few days off and rehab" and so forth).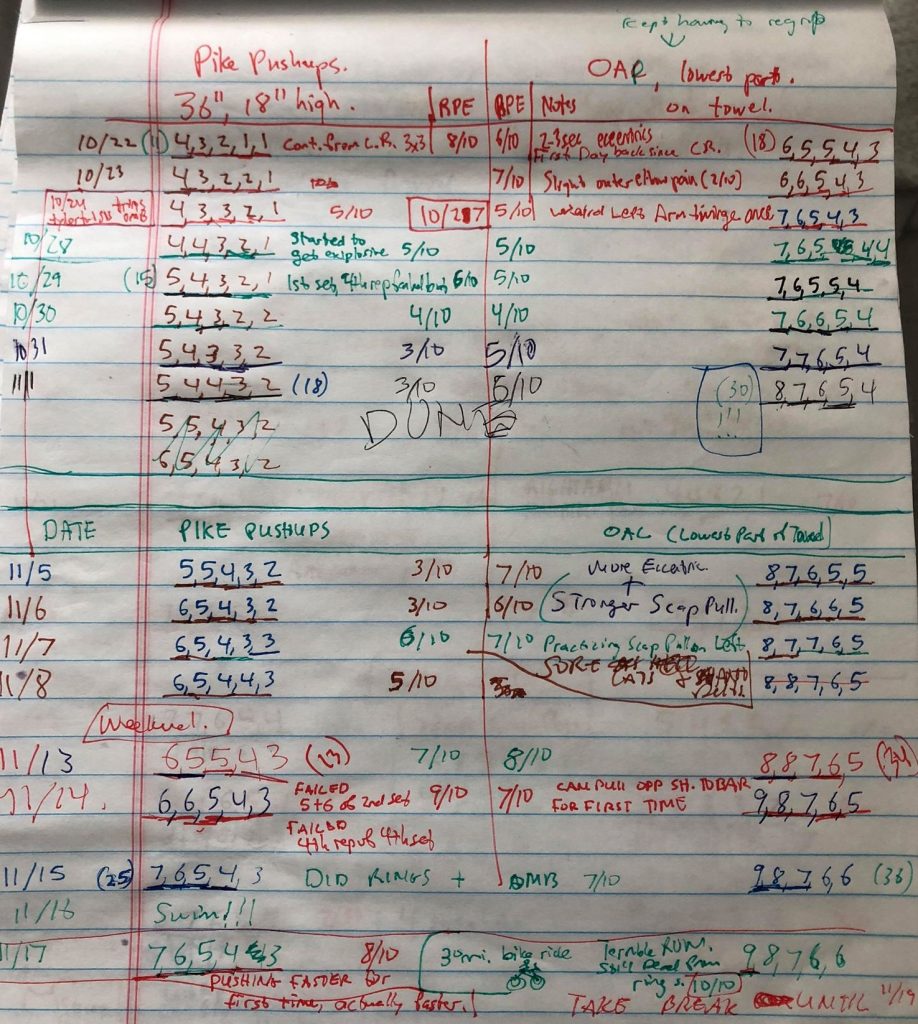 If you train regularly, but do not log your work, I think you are missing out on huge efficiency gains. By doing that one simple change of adding a methodical way to track and log your efforts, it will ensure you are progressing and getting stronger, rather than simply assuming that you are. You could easily just flip through your notes and see when you started and how far you've come.
Bicycling for Legs and Cardio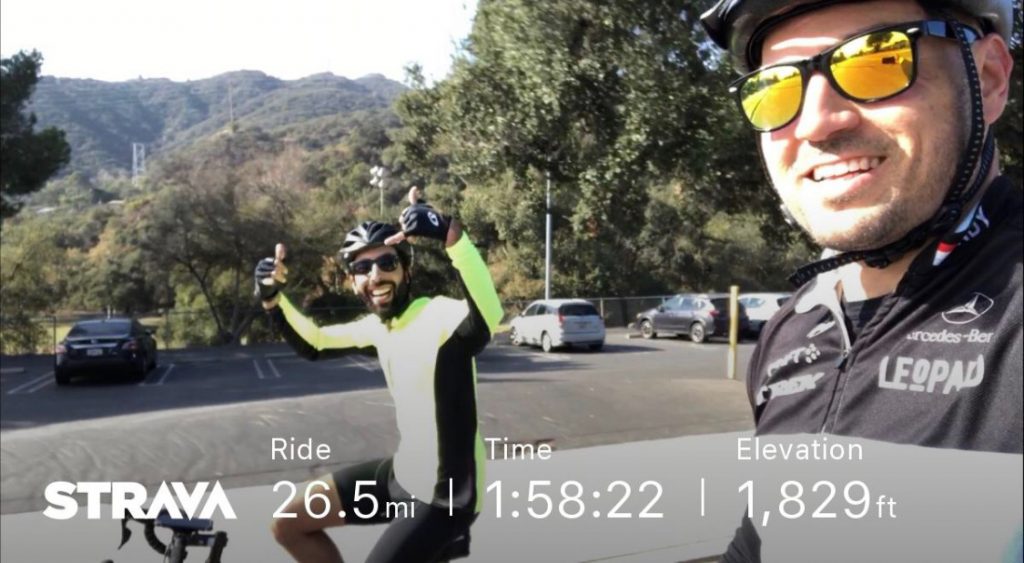 I used to ride my bicycle heavily for over a decade but my interest in it had gone by the wayside after my last good road bike was stolen. I was mountain biking seldomly but a few weeks ago my brother gave me his old touring bike, which is perfect for long rides so I'm back into it!
I wanted to go on hardcore rides again so I eased into it: I started with 5 miles per ride for the first week, 10 miles, 15 miles for the third and then I felt ready to join my road-cycling friend who goes several times a week and started doing 20+ mile rides in 1-2 hours time. I keep hitting new PR's (personal records) almost every ride now, even on days where I think I'm not doing well at all. Using the Strava app is very helpful but the most motivational thing is going with another person because then you could alternate drafting each other and psychologically breaking through.
Less Skills, More Strength, sticking to Bodyweight Fitness
For several years, I was infatuated with developing my skills (with random things like hooping while slacklining). I gained strength for the sole purpose of making skills easier to perform because they're fun. But lately, my focus has been on purely strength training for the sheer goals of getting mega-strong. I love the fact that I'm still getting stronger without the use of weights. I love getting stronger using progression exercises that manipulate leverage and shapes. It's almost like I do it because I need to honor my roots at the Original Muscle Beach. In any case, it seems I'm going to keep working out my upper body using purely bodyweight exercises for my entire life.
Salsa as Skill Work
I wrote about my salsa ventures a little bit over the summer but I'd like to talk about it again: In regards to "skills"… some say that dancing is the ultimate in movement complexity and skill work. Since becoming enamored with my girlfriend, a spark came up within me when I saw Patrick Swayze in Dirty Dancing… wondering if I could ever dance or lead like him. (I always wished I could deep inside but thought I couldn't, cause I have no intrinsic dancing talent). I found out it's possible to dance well, but I have to endure through the stage of "beginners hell" to do so because there's SO MUCH training I need to go through… so I started doing it earlier this year. I had been going to salsa classes. Salsa isn't your typical "ground based" movement you'd find in the "movement culture" but it's actually a lot more intricate and complex because partner dancing is so very challenging. I have to think not only what I'm going to do, but also how I'm going to lead my partner, so it's like I have to think for two people at once. This has caused me to make new neural connections I never had before.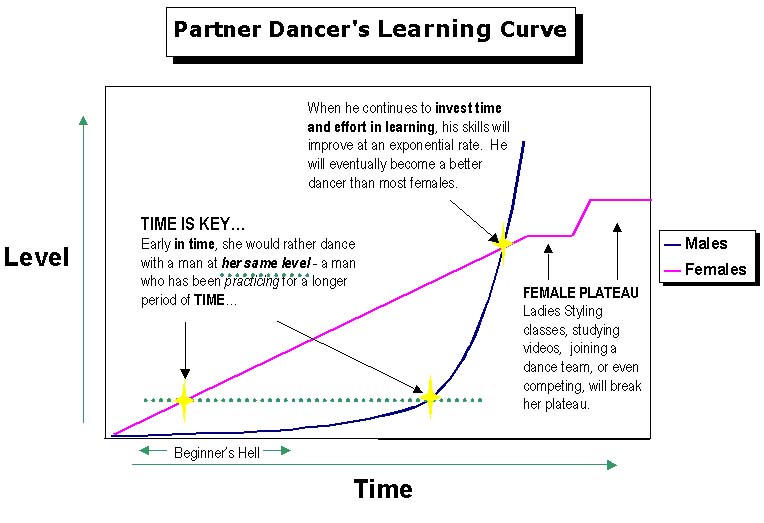 A (guy) friend of mine was practicing salsa with me outside of class and it was incredibly helpful. We would also get funny looks if we were in public cause two guys practicing salsa probably looked entertaining, of course. Having a friend/partner you can practice with on your own pace who is near or above your level is an extremely productive use of time. It allowed us to not only practice things over and over but also to switch roles as lead and follower regardless of gender. I started to be able to remember singular moves and then combine them together and my brain was starting to feel really at ease… but then I took a break for a couple months and BAM… my skills disappeared and it was a real embarrassment to dance and realize you can't dance like you used to be able to. So, it's almost like having to start from square one, but whatever… I love that there are lessons to be learned all the time!
In the next blog post…
I'll be updating you with detail about my progress toward one arm pullups and handstand pushups that I started in August and November, respectively.
Will the towel assisted one arm pullups be enough to get to one arm pullup negatives?
Do 9+ reps of feet-elevated pike pushups translate to the strength required for one HSPU?
These questions will be answered along with my tips, next time!
I hope this was an enjoyable read. Please leave a comment below and let me know what you thought of these changes and concepts! 
Upcoming Excitement
Workshops! I'm very excited to say that I'll be hosting my very first strength and flexibility workshops around Los Angeles on January 20 and 27, 2019! Check it out now to get in on the early bird special and share the word with your friends who may like to join!
Hip Flexibility Program! I finished beta-testing my hip flexibility program and recorded the official video for it. It will be similar to the easy hamstrings program but even better quality in terms of production. I hope to release that very soon.
Thanks for reading!