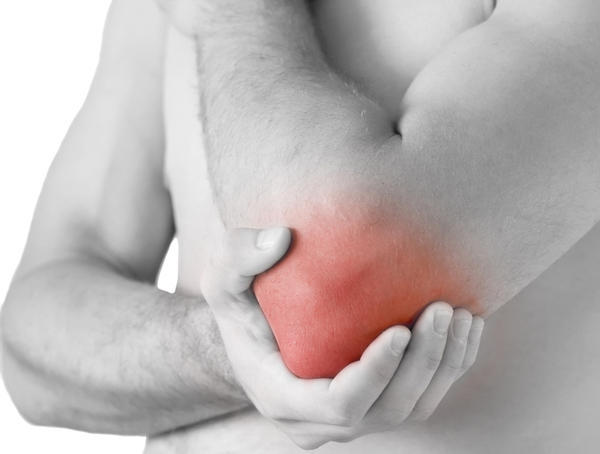 Note: Tennis Elbow is also known as lateral epicondylitis. This is in reference to outer elbow pain (not inner).
When I first started to experience tennis elbow pain, I thought it was temporary.  Days and weeks passed by and it wasn't getting better at all.  I tried to do so many things to make it feel better but it literally took months to figure out what works and what doesn't.  There were many times where I felt utterly hopeless and depressed because I thought it was never, ever going to go away.  I thought it was a permanent condition.  Well, luckily for me (and you!), I figured out how to keep the pain at bay.  I learned that it doesn't have to be permanent.  It's more about pain management and understanding what makes it worse and what makes it better.
Note: These are all tools in your toolbox.  Not one thing is going to completely fix everything.  You have to try many things and have patience!

Rest.  Avoid moves that create pain.  Never work through the pain.
Implement Specific Exercises for Rehabilitation
#1 Strengthening Exercise: Strengthen the Extensor Muscles with Negative Reverse Wrist Curls
Stretch your wrists, fingers and arms
Cross Friction massage
Roll all over a Lacrosse Ball
MobilityWOD's unorthodox method
Sleeping Position: Learn to sleep on your back
Supplement with Protein if you aren't getting enough and Vitamin C (but avoid separate Calcium/Vitamin D supplement)
Tennis Elbow STRAP: For the laborer (or pro athlete) who cannot avoid pain-inducing movements because their job depends on it.
Feeling Better? Want to go back to working out? Great! But rest one MORE week and when you start, keep the weight low and the reps high!
Anyway, I hope these things help provide some insight.  I know there are even more exercises that can be used to help you, so please don't give up hope.  And remember, these exercises aren't going to do themselves.  You have to be proactive in your health.  Most importantly, remember that tendinitis is an overuse injury.  If you've learned anything from this post, it should be that you need to take a long break from the motions that aggravate the elbow for you and work on strengthening everything else.  Muscles may heal in a couple days but tendons and bones take a lot longer than that so just do everything in your power and have patience!  Once you start becoming pain-free, don't stop the exercises!  The stronger you can make your arm through gradual and safe progress, the better!  And last but not least, don't hesitate to go to a physical therapist.