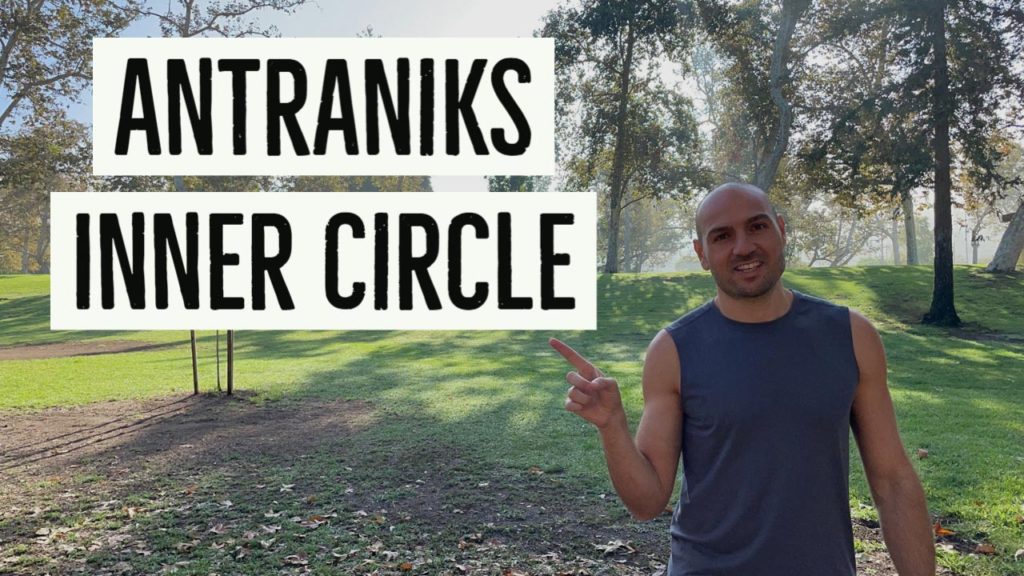 Do you have questions in regards to your training, diet or habits in general? I bet you do because I get messages every single day from people looking for guidance and answers to know if they're doing an exercise correctly, if their workout is effective or if they're eating right.
So to help streamline this process and build an awesome community of like-minded people looking to better their health, I've just launched Antranik's Inner Circle which is a support chat group of our own to help keep us all motivated and accountable! I'll be in there to help you get over your roadblocks, optimize workout plans, provide feedback on form check videos and improve consistency in training/diet to reach your goals in a sustainable manner.
Watch this short video that explains it:
The topics are open for everything from strength & flexibility to diets to finance to relationships and anything in between because health and wealth encompasses all these things! Since I'll be personally active, you will also get the inside scoop of my own personal life, what my habits are, what I'm eating what I'm working on and so forth as well. This is perfect for those who don't want a personal, 1-on-1 coaching session but still want continued guidance for their training and many other aspects of their life! Plus, you get a 20% discount on all my premium programs!
Benefits
Access to Discord Chat Room
Antranik will be there to answer questions along with a community of like minded people!
Weekly Progress Check-ins
Monthly Q&A live video stream
Feedback on your form-check videos
Strength Training advice
Flexibility Training advice
Nutrition/Diet/Physique advice
Great for both motivated and unmotivated people!
Get inspired and motivated and stay on track! Optimize all areas of your life!
Get the inside scoop on what Antranik is up to and chat with him.
Bonus channel on understanding how to trade crypto and manage your finances.
Bonus: Get a 20% discount on all of my premium programs if they are part of my group. ($18 average savings per program)
Register Now for Instant Access with a Free Trial!
The cost is only $9.99 a month to join! And with a 2 week free trial, there is literally no risk to you! Sign up now and join the circle!