Here's a pattern I noticed while bicycling and commuting in the San Fernando Valley in Los Angeles, CA.
Let's take two scenarios. In both scenarios, I am in the middle of the right lane on the same stretch of road and going 15-20mph. (I'm "taking the lane" because it's not wide enough to be shared.)
First scenario
If I'm wearing my "professional" cycling jersey and shorts and in a low enough gear that allows me to pedal furiously at a very high RPM, drivers will not honk at me.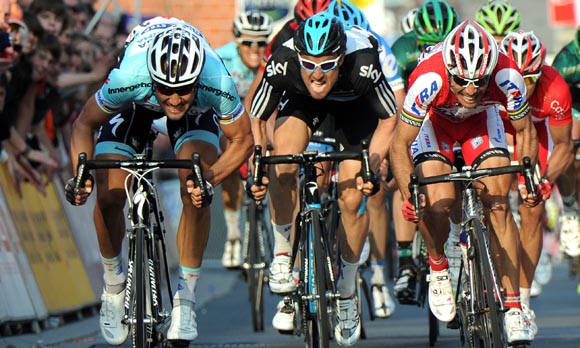 Now picture the same road with just a few changes.
This time, I'm in plainclothes and in a higher gear, so I'm pedaling a lot slower. Even though I'm still going 15-20mph like in the above scenario, it looks like I'm moseying along because I'm just in a different gear. Someone will honk at me real soon.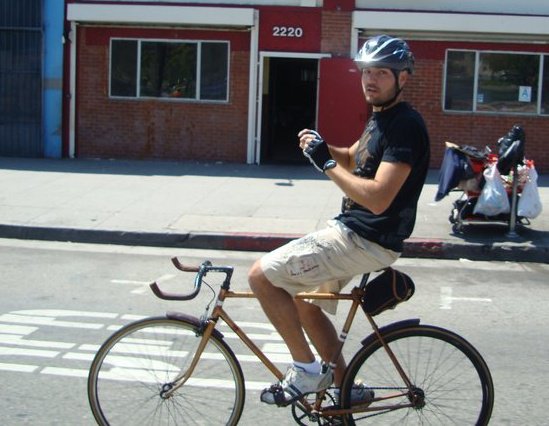 Apparently nothing infuriates drivers faster than seeing a cyclist taking up "their" lane, and not pedaling their brains out to show that they are worthy of it and deserve it.  I suppose to drivers it looks like I'm being a lazy bastard who just wants to take up the lane for no good reason as opposed to a professional looking guy who looks like he's training for the Tour de France.  So I need to literally look like I'm working my ass off, for drivers to feel that taking the lane is warranted.  Because when you're in a car, we all know pressing that gas pedal is super tough work!
Pretty funny!  But anyway, I believe cyclists and cars can ride safely on the street together through the power of education. Please read the article I wrote on how to ride your bicycle safely on the street whether you are a driver or cyclist so that we can all be a little bit more understanding of each other.