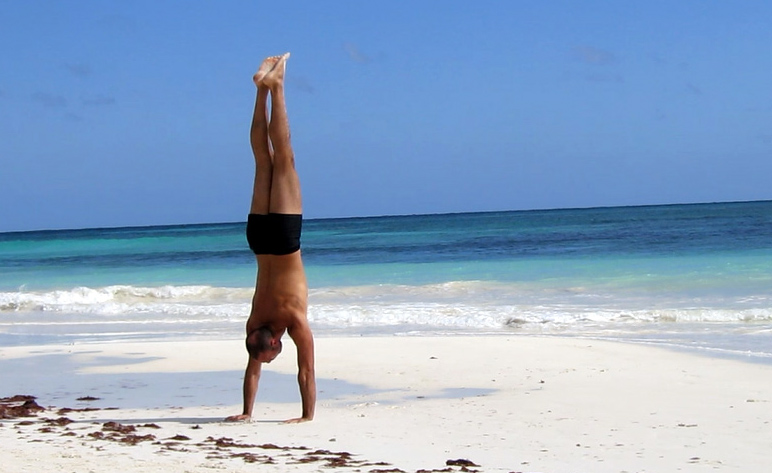 I often see people trying to kick up into a handstand over and over for weeks/months on end with their back to the wall or worse, with no wall. Unfortunately these futile attempts lead to nowhere. Achieving a freestanding handstand is NOT a straight-forward and linear journey like some other bodyweight exercises, but hopefully with the help of this article you will be one step closer to finding that floating feeling.
This tutorial emphasizes the following:
the wrist warm up
opening the shoulders
strengthening the core
the hollow body position
proper wall progressions
rebalancing drills of all kinds
proper ways to enter AND exit the HS
the neuromuscular aspect of balancing
and finally, the handstand with a flat-back.
I have put together as many photos and videos to demonstrate things perfectly to help you (and shot a couple of my own to fill the gaps). The strong point of this tutorial is not only that it is complete, but it includes LOTS of intermediary drills to help bridge the gap between the wall handstand and the freestanding handstand and get your brain working upside down.
To view the rest of this epic page, simply sign up! It's free and helps to keep this site sustainable! If you have signed up in the past for this (or any other program), use the login form directly below this registration form!