Intra­venous (IV): This goes straight into a vein to go into the blood sup­ply imme­di­ately.  This is the only route of admin­is­tra­tion where you're guar­an­teed 100% absorp­tion.
Sub­cu­ta­neous: This goes under­neath the skin into loose con­nec­tive tis­sue with a max­i­mum vol­ume of 1 to 2ml.  Even 2ml is push­ing it as most of the time 1ml is the max­i­mum.  What kind of drugs are admin­is­tered this way?  Insulin.  Botox.  And cer­tain immu­niza­tions like the new one for shin­gles (Zostavax).
Intra­mus­cu­lar (IM): This is a big­ger nee­dle that goes deeper, deposit­ing between lay­ers of mus­cle with 2 to 3 ml max­i­mum vol­ume. How­ever, 3ml is pretty rare if you go that high.
Some exam­ples:  Cer­tain vac­cines.  Depo-Provera.  Steroids. Adren­a­lin could be IM or subcutaneous.
Z-track: Then there's also slight vari­a­tion to the IM called Z-track.  You pull the skin to the side and then put the nee­dle in and then after you take the nee­dle out you put the skin back in the cor­rect posi­tion.  There's a few drugs you have to do it this way with, such as iron injec­tions which are dark-black.  If you don't do Z-track, the solu­tion can go right back up the chan­nel it just came from, come back out the skin and stain the skin and clothes for years.
Intra­der­mal: This is just below the skin sur­face and has a max­i­mum vol­ume of 0.1ml.  The PPD skin test is admin­is­tered this way.
Intrathe­cal: This is where the injec­tion is going straight into the cere­brospinal fluid.  Epidu­rals are done this way because we want the anes­thet­ics to go straight in.  Some­times when you must use a spe­cific antibi­otic but it can't cross the blood-brain-barrier, you have to do an intrathe­cal injection.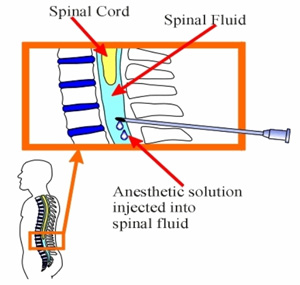 Intra-articular: Directly into joints.  Rheuma­toid Arthri­tis is treated this way.