Is this a windex com­mer­cial?  No! It's a mir­ror cube art instal­la­tion called "The Ring" by Arnaud Lapierre on the Place Vendôme in Paris.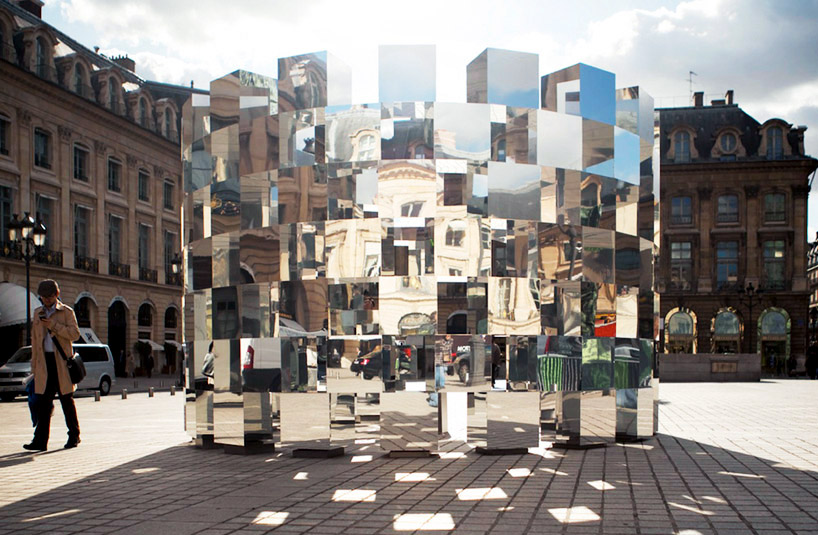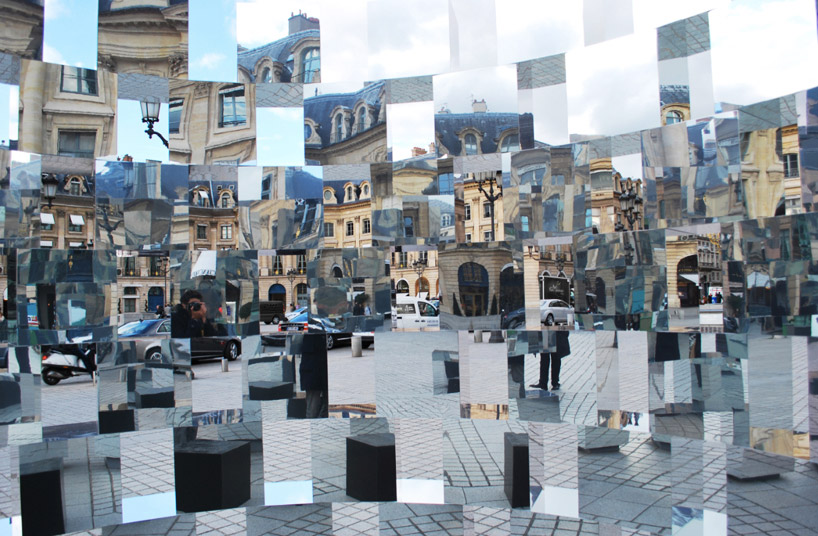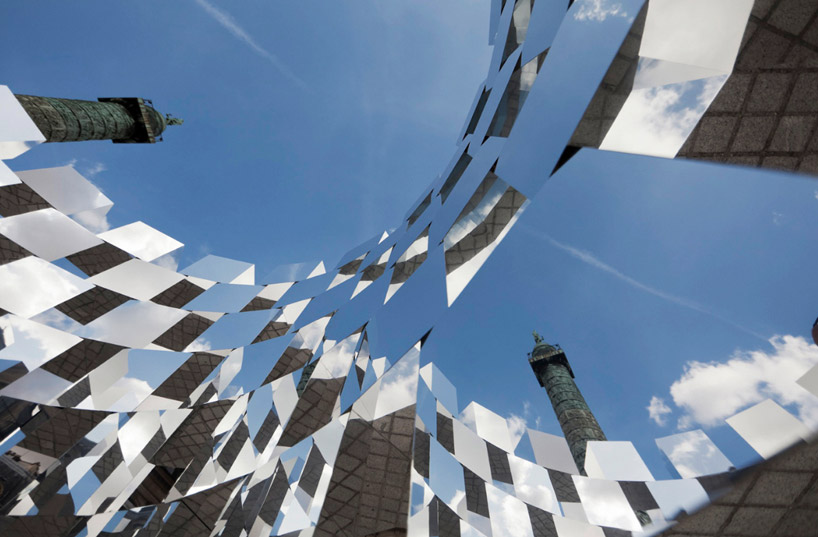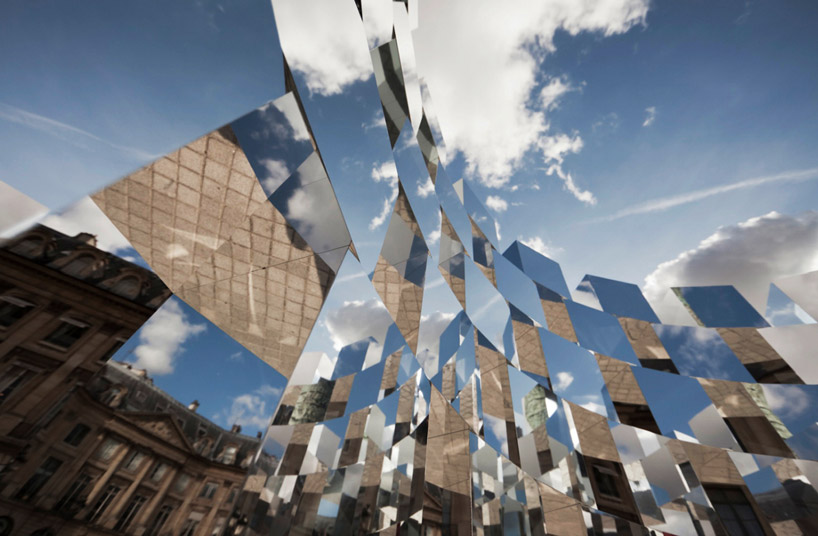 How does this work?  Is real­ity break­ing?  Am I in The Matrix?
Click here to expand this section
Yes you are in the matrix and real­ity IS break­ing, but let's focus on this art instal­la­tion: One of the amaz­ing qual­i­ties of this cre­ation is that all of the sur­faces are mir­rors, even those that are not fac­ing the outside/inside.
In the first pic­ture above, half of the tiles in the mid­dle of the object depict a build­ing and the other half are quite hard to dis­cern. The tiles that reflect a build­ing show the build­ing that is warped, mean­ing that they are reflec­tions of the build­ing in mir­rors that are not flat. The other sec­tions allow you to see through the near side of the object, pro­vid­ing vis­i­bil­ity to both the far back­ground as well as mir­rors on the other side. This is why these other sec­tions are hard to discern.
Here is the sec­ond pic­ture with lines drawn at the bor­ders to make sense of the indi­vid­ual mirrors: