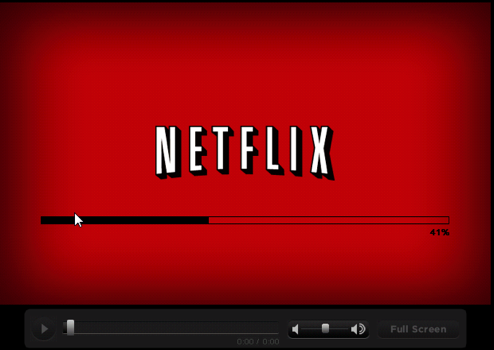 I love the fact that we've come to a point in our soci­ety that we can instantly stream movies or shows right on our TV's or com­put­ers.  At my home, I have a TV but I pur­posely don't have any TV chan­nels thanks to the power of the Inter­net.  I just have a PS3 that I use to play DVD's or stream pro­grams from Netflix.
Unfor­tu­nately, Netflix's browser sucks for find­ing really good titles.
For some strange rea­son, they have pur­posely avoided a way to sort any­thing by rat­ing, so often­times I have to mind­lessly browse through lots of hor­ri­ble films.  The run­ning joke is that if there's any­things that's ever been filmed that's mediocre (or worse), then it's prob­a­bly avail­able on Netflix's stream­able selection.
I started to com­pile a list of movies that are great but very quickly I real­ized it was never going to be com­pre­hen­sive (or unbi­ased). I started look­ing for other resources and dis­cov­ered this awe­some web­site called InstantWatcher.com
InstantWatcher.com helps your find good stream­ing titles from Net­flix with­out the junk!
InstantWatcher.com seems a lot more stream­lined and eas­ier to use to find good titles than going through Net­flix.  You could search by rat­ing, see the Rot­ten Toma­toes 
per­cent­age, and browse awe­some cat­e­gories such as "New York Times Crit­ics Picks."
Big thanks to Daniel Choi, the cre­ator of the site, since he com­bined Net­flix, Google and New York Times Movie Review API's to bring you a much more pow­er­ful web­site.  For more infor­ma­tion, read the 2nd half of the About page.
He's also try­ing to do the same thing with Hulu.com's selec­tion but that's still in beta mode.
Well, I hope that helps you fig­ure out what you want to watch a lit­tle bit faster!