View: Con­sid­er­ing there is no other view in this area that even comes close, this is eas­ily a 10 out of 10. A unique view that shows LAX to the west, the Palos Verdes Hills to the south, and the snow-capped San Bernardino moun­tains toward the east on a clear day.
Acces­si­bil­ity: Over­all very easy, but it requires you to fol­low the instruc­tions below.  This spot is acces­si­ble 24/7 and nobody will bother you.  There are secu­rity cam­eras but noth­ing to worry about, you are not ven­tur­ing any place where you are not allowed.
1. Here is the Google Maps link of the Hol­ly­wood Park Race­track.  You'll be going to point (D) below.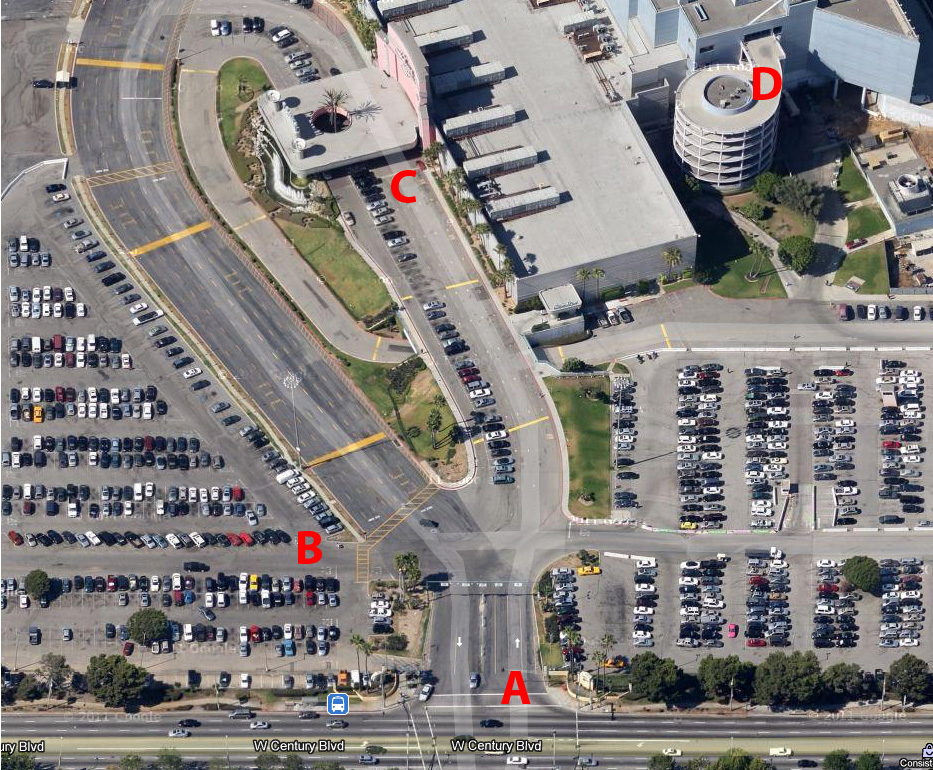 2. A: Enter from Cen­tury Blvd
B: Park any­where in this area.
C: Walk up to the entrance here.  When you enter the casino doors, turn LEFT and walk past all the gam­ing tables all the way until you see these elevators: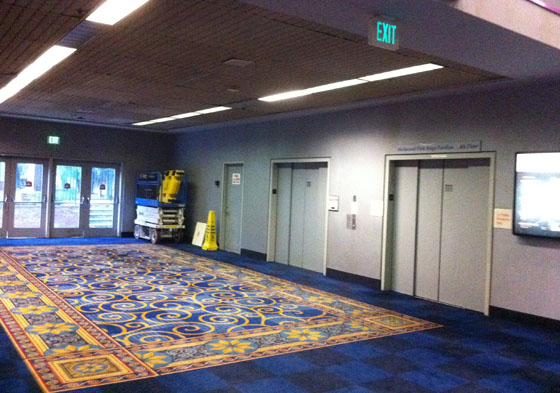 3. Go to the last floor, the 6th floor.  When you get out, walk all the way to the end of the hall­way.  Go out­side the glass doors and you'll be stand­ing on top of this (D) spi­ral struc­ture and that's your view.