Antranik.org is a per­sonal blog that I started in April 2011 and it's evolved to a multi-category web­site with over 600 arti­cles that range from FUN to SCIENCE.  It has con­sis­tently grown every month in read­er­ship, fans and traf­fic.  I am now accept­ing image and text ads that are taste­ful and flow with the feel of my web­site.  It's not nec­es­sary to be per­fectly in line with the top­ics on my site but if your ad per­tains to any of the fol­low­ing top­ics it would work very well:
Health (Fit­ness, med­i­ta­tion, yoga, etc)
Sci­ences (Biol­ogy, anatomy, phys­i­ol­ogy, nurs­ing, medicine)
Edu­ca­tion
Cycling
Pho­tog­ra­phy
Technology-Related (iPhone/Android apps, Face­book, etc)
On any given month Antranik.org receives the fol­low­ing traf­fic (and it's all thanks to you, my beau­ti­ful read­ers).  I'm proud to say that a large chunk of the vis­i­tors are nursing/premed stu­dents googling top­ics related to anatomy, phys­i­ol­ogy and phar­ma­col­ogy and dis­cov­er­ing my arti­cles.  So the demo­graph­ics are such that many of vis­i­tors are edu­cated and dare I say, com­pas­sion­ate.
Vis­its: 315,000+ (10-13k visits/day)
Unique Vis­i­tors: 220,000+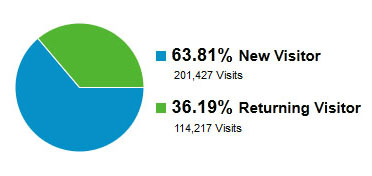 Pageviews: 405,000+
Pages/visit (aver­age page depth): 1.28
Aver­age Visit Dura­tion: 5mins and 31 secs
Bounce Rate: 51.5%
% New Vis­its: 64% (36% returning)
Antranik.org also has a grow­ing fol­low­ing of feed sub­scribers (600+) and Face­book fans (1,700+)
Monthly Loca­tion Demographics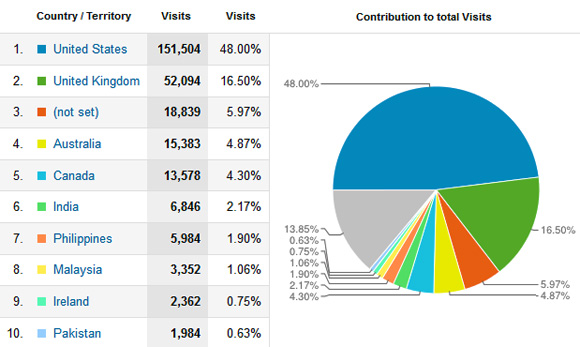 Adver­tis­ing Avenues
I offer many ways for you to build your brand and bridge my vis­i­tors to yours.
Image Ads
Image ads appear on every page on the right side.
125 x 125 pix­els (4 slots avail­able, right sidebar)
250 x 250 pix­els (2 slots avail­able, right sidebar).
Below is a rep­re­sen­ta­tion of where the four 125×125 and two 250×250 ads can be placed. (Note, they will take prece­dence over what is there currently.)
Con­text Links within Posts (Past or New)
I don't offer stand­alone text link ads, but I do offer con­tex­tual link ads.  I will place a con­text link within one of my posts on my site for the amount of $50 per link per year.  Exam­ple of a con­text link:  I will link words of your choos­ing such as "bicy­cling" from a cycling related post of your choos­ing to a page on your site which is cycling related.
Exclu­sive Post Adver­tis­ing (e.g. Reviews of Prod­ucts or Apps)

This adver­tis­ing option is at my dis­cre­tion only.  This option com­bines a review of your product/app/site and a direct link to your site.  Spon­sored reviews receive at least 24 hours as the top front page post (i.e. a 'stick­ied' fea­tured post).  This gives your review max­i­mum expo­sure to our readers.
Pric­ing
Large Side­bar Ad Top: 250px x 250px ban­ner for one month: $150 (est. imp. 400,000)
Large Side­bar Ad Bot­tom: 250px x 250px ban­ner for one month: $100 (est. imp. 400,000)
Small Side­bar Ad: 125px x 125px ban­ner for one month: $75 (est. imp. 400,000)
Con­text Links within Posts: $50 per link per year.
Exclu­sive Post Adver­tis­ing: Con­tact me with your offer.
Terms
Adver­tis­ing fees must be paid in advance and are non-refundable.  Pay­ments accepted by Pay­Pal or Check only.  I reserve the right to reject or remove any ads with or with­out cause.  You will be reim­bursed a pro-rated fee in the rare event that your ad is removed with­out cause.
No adver­tis­ing involv­ing scams or adult material.
All image ads must not con­tain objec­tion­able mate­r­ial.  Image ads may be ani­mated but must not require Flash.
Image ads must not exceed 30kb.
Got Ques­tions?
I'd love to answer any ques­tions you might have about launch­ing your ad cam­paign on Antranik.org.  Please use the con­tact form to send me a mes­sage.  Thank you in advance for your inquiry.